Asset Performance Management
powered by ITUS
APM optimizes the performance and reliability of assets critical to mining operations, increasing uptime, decreasing costs, and reducing risks. Our APM capabilities deliver a practical, fit-for-purpose solution, enabling our customers to realize rapid time to value and maximize return on capital..
APM optimizes the reliability and performance of assets critical to mining operations. We help asset-centric mining facilities increase uptime, decrease costs, and reduce operational risks.
Quick Statistic:
77%
of mining executives identify cost and Asset Performance Management as a top strategic concern.
Wabtec's Asset Performance Management Solution is a software and services suite designed to optimize mining-asset performance. APM connects disparate data sources and uses advanced analytics to turn data into actionable insights while fostering collaboration and knowledge management across your Mining Fleet. APM works across all equipment, all OEMs, and many applications across mining operations. APM provides mining organizations the flexibility to develop new analytics and applications, enabling them meet changing needs.
Customer Benefits
End-to-End Value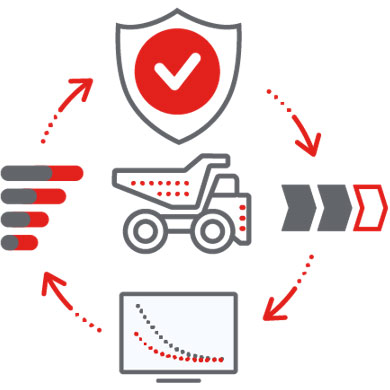 2 - 6%
Increased Availability
Maintenance Optimization: Align mining asset strategies with credible failure risks and proactive activities such as condition-based maintenance. Reduce unplanned downtime and increase availability and reliability by ensuring critical mining assets and systems are monitored and protected from emerging threats.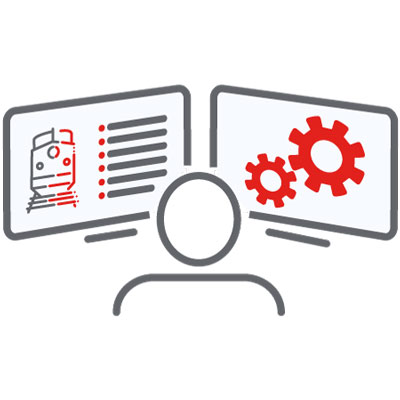 5 - 25%
More Employee Productivity
Dynamic Monitoring: Ensure critical mining assets and systems are protected from emerging threats by proactively resolving problems with dynamic monitoring and equipment condition analysis. Historical data will continue to build and enrich the Asset Twin model with your operations specific operating and environmental context.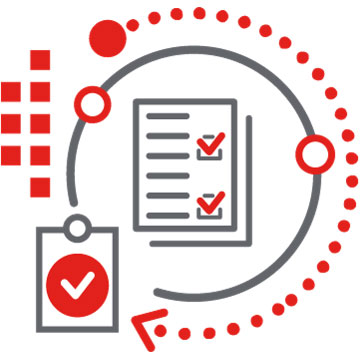 3 - 40%
EH&S Incident Reduction
Manage Risk: Safeguard compliance to your environmental and safety program goals. Mitigate business risks by actively managing operating excursions that impact asset condition and reliability.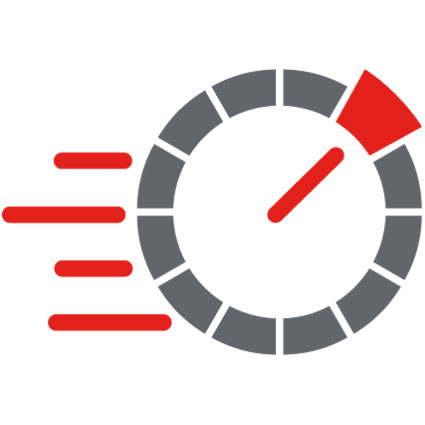 5 - 25%
Reduction in IT Total Cost of Ownership
Rapid Time-to-Value: Use Wabtec's Value Assessment approach to quickly determine ROI and associate a fit-for-purpose cost model. Rapid deployment models and the embedded Asset Twin Library enable failure-risk coverage quickly. Additional edge, cloud and hybrid configuration and out-of-the-box connectors/API options to meet your organizations specific needs using an easy-to-understand consumption-based model.
The APM Process
How it Works
Discovery & Value Assessment
Systematic study and qualification of business processes and assets to identify how APM fits in the business process and provides value:
Evaluate existing IT, maintenance systems and instrumentation infrastructure and use engineering analysis to determine operational maturity
Understand the elements of current and planned business processes and tools to identify how APM will augment and improve the business
Calculate an expected annual value for applying APM operations, using value-based criteria
---
Assess Asset
Risks
Quantify asset risk and critical failure modes.
Establish asset objective and operating context
Determine asset risk profile
Define dominant failure modes
Determine failure mode risk profiles
Strategy to Protect
Assets
Implement failure risk protection through analytics and digital asset twins.
Establish critical indicators and analytics. These features measure asset health and failure risk exposure.
Define conditional thresholds, excursions, and advisories. Together, they trigger proactive remediation and help decrease the number of asset failures.
Leverage the Asset Twin Library to accelerate implementation while preserving for your operating context.
Tune models and adjust for operating context with historical simulation capabilities.
Monitor the
Twins
Proactively monitor asset health and threats.
Analyze current and historical asset health through easy-to-read indicators.
Simulate and reset indicator and excursion thresholds to optimize protection.
Automatically log excursion events that exceed thresholds for "hands-off" monitoring.
Proactively initiate failure mitigation activities. Triggered by analytics on thresholds and cumulative excursion event criteria, this feature helps reduce downtime and maintenance costs.
Act on
Threats
Govern all mitigation activities to closure.
Visibility to all advisories for the remediation of emerging threats.
Collaborate on advisories and activities with teams remotely and across shifts.
Get direct line-of-sight to potential risks and collective remediation evidence with real-time advisories and asset health monitoring.
Leverage advisory history for continual learning and optimizing your asset strategy. You benefit from a refined asset maintenance plan and an increase in asset reliability.
---
Embedded Asset Twins
Predefined asset strategy and digital twin models for rapid deployment:
The Asset Twin Library covers more than 200 of the most common equipment classes, so you avoid having to start from "scratch."
Defined failure modes, preventative maintenance activities, analytics, and prescriptive actions boost your overall asset performance effectiveness.
Models that are easy to apply, reuse, and reference when modeling Asset twins. Now you can build an asset twin in less than 10 minutes.
Extendable to support corporate standards, operating context, and OEM recommendations. Scale your APM program as you grow without draining resources or losing time.
Success Stories
Our customers are behind the most forward-looking progress in Mining.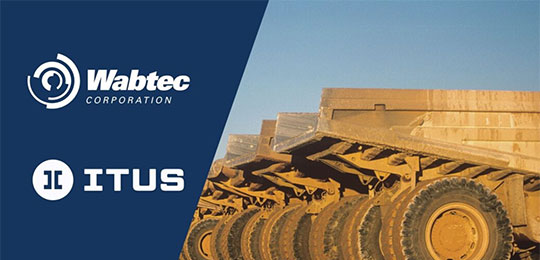 Itus Digital & Wabtec Announce Strategic Partnership
ROANOKE, Va., Nov. 2, 2021 -- Itus Digital and Wabtec today announced a partnership to deliver Asset Performance Management (APM) solutions to the mining industry.  The solution combines Itus's APM platform with Wabtec's mining equipment expertise and enables mining organizations to deliver predictable production, optimize maintenance activities and reduce operational risk.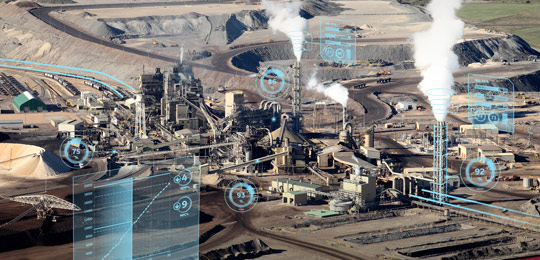 Rio Tinto Kennecott Mitigates Risk and Increases Productivity with APM
Rio Tinto Kennecott (referred to as Kennecott), one of the largest copper producers in the United States, has been a fixture in the Salt Lake Valley of Utah for more than 100 years. Kennecott began an initiative to consolidate its instrument valve data and update its existing operator rounds process to increase employee productivity.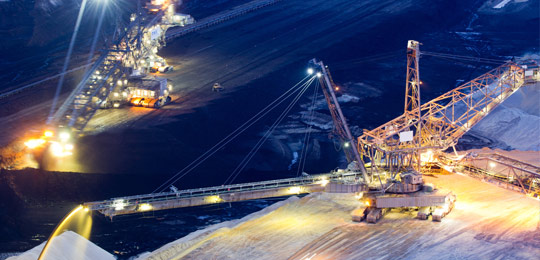 Joy Global Achieves ROI in 9 Months with APM
Joy Global, now known as Komatsu Mining, is a leading worldwide provider of advanced equipment, systems, and direct services for the underground and surface mining industries. It partners with customers to both preserve the function of an asset long after it's purchased as well as to help deliver the highest production rates.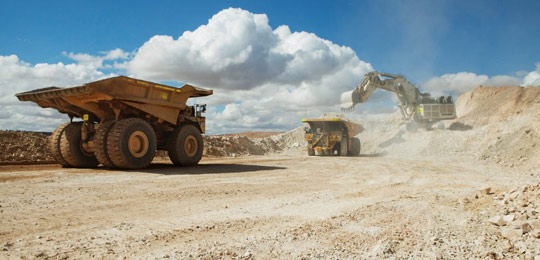 Penoles and Digital Mine Revolutionizing the Digital Mine together
Penoles implemented a strategic vision to improve Operational Excellence. Penoles saw an opportunity to improve data processes and equipment reliability, reduce production losses, and optimize maintenance and capital expenditures.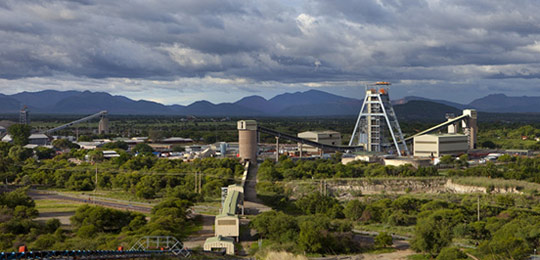 Wabtec's Digital Mine Improves Reliability of a Compressor at a Platinum Mine
Wabtec's Digital Mine & Asset Performance Management powered by GE Digital helped a Platinum Mine change the future around it's powerful but problematic air compressor. Using Digital Twin software to predict failures before they occur, the operations achieved a Return on Investment (ROI) of 166% on this compressor.
Transforming with APM
Overcoming Interoperability and Communications Challenges in the Digital Mine
Communication and interoperability challenges are not unique to the mining industry, but many of the challenges that stand in the way of complete digital industrial transformation are.
Transforming with APM
Predictive Maintenance Strategies Address Mining's Toughest Challenges
The Digital Industrial Age is defined by the industry-wide implementation of strategies and technologies that collect massive amounts of data from various resources and then apply advanced analytics to drive real value and meaningful organizational change.
Transforming with APM
Webinar: Are you ready to embrace digital industrial transformation to deliver valuable business outcomes?
The Digital Industrial Age is defined by the industry-wide implementation of strategies and technologies that collect massive amounts of data from various resources and then apply advanced analytics to drive real value and meaningful organizational change.
Transforming with APM
Webinar: Transitioning to a New Normal After COVID-19: A Global Mining Perspective
Join us to learn how Wabtec's Digital Mine is accelerating the roll out of and access to remote monitoring service tools and digital solutions to equip mines with the means to continue operating during and after the COVID-19 pandemic.
Get a first glimpse of how we are working with mines to ensure access to field operators and service engineers delivering control room livestreams, operational insights, process data and plant key performance indicators for remote miners.
Transforming with APM
Webinar: Drive Measurable & Immediate Results to Your Bottom Line: Heavy Mobile Equipment
Operating and maintaining large mobile capital equipment constitutes a large portion of a mine's operational expenses.  Wabtec Digital Mine's Asset Performance Management enables real-time monitoring of the operation and performance of heavy mobile mining equipment.  Learn how Miners can reduce maintenance costs and improve equipment reliability, effectiveness and asset life.  
Join this interactive webinar to understand our portfolio of solutions, recognize the impact of implementing our solutions on site and recent advances with our technologies.  This informative session will provide an opportunity to learn, see and engage in the future of Digital Mine
Transforming with APM
Unlocking Value by Helping the Mining Industry Solve it's Biggest Challenges
Does your mine fall under the list of mines struggling with today's pandemic, industry & financial pressures? There are way too many mining operations that are not even close to realizing their potential as it relates to maximizing asset health, optimizing throughput and expanding remote monitoring capabilities. In today's day and age, digitalization in mining is no longer a choice but an imperative. Mines must seek assistance from trusted experts in Asset & Operations Performance Management, Support & Services, Automation and Data Analytics in order to stay above the wake of today's industry pressures and move faster and more efficiently than ever before.
Join this interactive webinar to understand how we have collaborated with Mines along their digital journey, use cases connected to real financial outcomes as well as getting started with Wabtec on a Starter Kit Program to unlock value for your Operations!  This informative session will provide an opportunity to learn, see and engage with the future of Digital Mine.
kevin [dot] shikoluk [at] Wabtec [dot] com (Join Our Interactive Webinar on Unlocking Value by Helping the Mining Industry Solve it's Biggest Challenges)
Transforming with APM
Executive Leadership Forum: Digital Solutions to Maximize Return in our New Reality
Join our exclusive invitation to participate in our Executive Virtual Leadership Forum hosted by Wabtec's Digital Mine Entitled:   Digital Solutions to Maximize Return in our New Reality.  This event will be hosted over the course of two (2) - 60 minute live event series to ensure there is enough time to address key opportunities.  The second session will build off of the first session, so please try to attend both!
In many ways, the past year was an economic, political, regulatory, and competitive rollercoaster for the Digital Mining & Metals Industry. As we look to a post COVID reality and shape what that may mean to the Digital Mining industry,  Executive Leaders will explore various issues and opportunities and discuss how their organizations are positioned to deal with 2021 and beyond.  We hope you can join us for this thought leadership sessions to explore our new world.
During these Executive Leadership Panel Sessions we will discuss two central themes.   The fist theme will focus on Mega Trends, Safety & Sustainability and influencing the boardroom.  The second theme will focus on Productivity, Risk and New Technologies. 
Contact Us
Start your digital mine journey
SALES & SUPPORT
Asia Pacific
apac [dot] dmt [at] wabtec [dot] com
Latin America
latam [dot] dmt [at] wabtec [dot] com
North America
nam [dot] dmt [at] wabtec [dot] com
Europe, Middle East & Africa
emea [dot] dmt [at] wabtec [dot] com