What's New in RailConnect™ Transportation Management: Q1'2022 Release Highlights
Image
By Andrew Parker, Senior Director, Rail Solutions at Wabtec
---
The latest release of RailConnect™ Transportation Management System includes a new EDI feature that enhances safety in the transport of hazardous materials.
Pipeline and Hazardous Materials Safety Administration (PHMSA) Interface:
Through the PHMSA Interface, RailConnect TMS can feed AskRail®, a free mobile application developed by the International Association of Fire Chiefs and the AAR that gives firefighters and emergency responders timely information about the contents of every rail car on a train. Through the use of AskRail, emergency responders can make informed decisions in a timely fashion about how to respond in the event of an incident.  AskRail includes the following rail car attributes, among a comprehensive set of information:
Hazardous or non-hazardous
Loaded or empty status
Type of rail car
Weight of the shipment
UN number
Proper shipping name for the rail car's contents
Technical name of hazardous materials (if available)
Hazard class for the rail car's contents
Poison inhalation hazard information (if applicable)
Railroad name
Railroad's emergency contact information
How it Works
The recently added PHMSA interface sends XML messages to Railinc if the PHMSA interface Client System Option is turned on in your railroad profile under Interfaces and Extracts. The XML files are sent for Online Trains upon each departure. Additionally, a copy of the EDI 418 message is sent for each outbound interchange where your road delivers railcars to a connecting carrier.
More information about the AskRail App can be found here:
There are additional enhancements and updates in this RailConnect release, which you can read about in the links below.
Additional Documentation:
If you have questions or require additional assistance, please email to our Services Team at: RailConnect [dot] Support [at] wabtec [dot] com
---
Image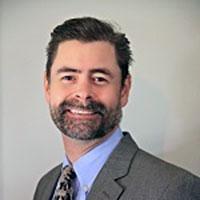 Andrew Parker leads the Rail Product Solutions and Industry Consulting group for the RailConnect portfolio at Wabtec. In this role, Andrew is recognized as an expert in the field and plays a vital role as an interface between the product lines and the industry. Andrew has 24 years of experience in the rail industry where he has lead teams in Support, Services and Product Management. Andrew joined Wabtec in 1998 and has lead implementations and solutions architecture for TMS, RMS, mCrew, RVP, and eBOL. Andrew works hard to ensure that our products are constantly updated with timely, critical and high-quality improvements that provide benefit and value to our users.