About Wabtec
As the world's foremost rail technology company, we will lead the way in creating a more sustainable freight and passenger transportation network. Our values are based on safety, innovation for customers, operational excellence, and teamwork.
Wabtec operates under two financial reporting segments: Freight segment, which includes Equipment, Components, Services and Digital Intelligence; and the Transit segment, which includes Equipment and Aftermarket Services.
We are Wabtec.
Wabtec is a leading global provider of equipment, systems, digital solutions, and value-added services for the freight and transit rail sectors. Drawing on over 150 years of experience, we are leading the way in safety, efficiency, reliability, innovation, and productivity. Whether its freight, transit, mining, industrial or marine, our expertise, technologies, and people – together – are accelerating the future of transportation.
Our people, with their extraordinary collective talent, vision and experience are our biggest asset. Our dynamic leadership team has a proven strategy to empower over 27,000 employees in over 50 countries around the world.
We are Wabtec
50+

Countries with Wabtec Operations

Drawing on over 150 years of experience, our global team is leading the way in safety, efficiency, reliability, innovation, and productivity.

Whether it's freight, transit, mining, industrial, or marine, our expertise, technologies, and people – together – are accelerating the future of transportation.
We are Wabtec
25K+

employees

 

We are a team of 25,000 contributors.

Our culture calls on nearly four centuries of collective industry heritage and common values, rooted in innovation, collaboration, inclusiveness and continuous improvement to solve our customers' toughest challenges.

 

 

 
We are Wabtec
$8.4B

2022 revenues

 

We will accelerate the future of transportation by building the safest, most reliable and sustainable freight, transit, signaling and logistics systems and services.

Through our scale and innovation, we will drive average double-digit earnings growth and lead the transportation industry in unprecedented ways.

 

 
We are Wabtec
500

fortune 500 company

As a fortune 500 integrated solutions provider, Wabtec accelerates lifecycle solutions for the transportation industry by improving interoperability, efficiency and competitiveness for customers.

With more than 23,000 locomotives in our global installed base, and components on many of the locomotives, freight cars and transit cars around the world, we are the movers and shakers of tomorrow's logistics and transit solutions.
Sustainability
Our commitment to sustainability is at the heart of everything we do.
At Wabtec, we are committed to leading the way in creating a more sustainable freight and passenger transportation network. And because operational excellence and environmental stewardship are among our priorities, we also conduct business in a way that is sustainable for our employees, customers and the communities in which they work and live. For a comprehensive look at Wabtec's sustainability journey:
The Wabtec Foundation
Caring for Our Communities
Revolutionizing the way world the world moves is just the beginning. Wabtec is also committed to improving the quality of life for people in the communities where we live, work and serve.
Every day, Wabtec works to make the world better. It's been our goal – and part of our business – for over 150 years. To have meaningful, sustainable impact, we take a holistic approach to how we invest in our communities that spans direct grants from the Wabtec Foundation, employee matched gifts, educational scholarships, United Way programs, and employee volunteerism.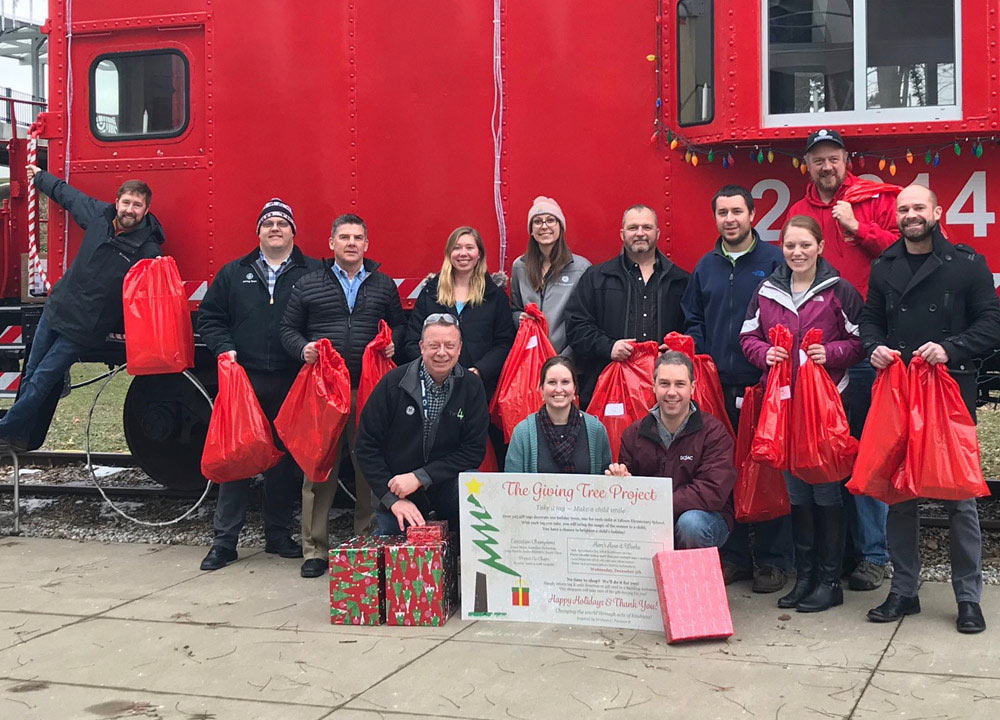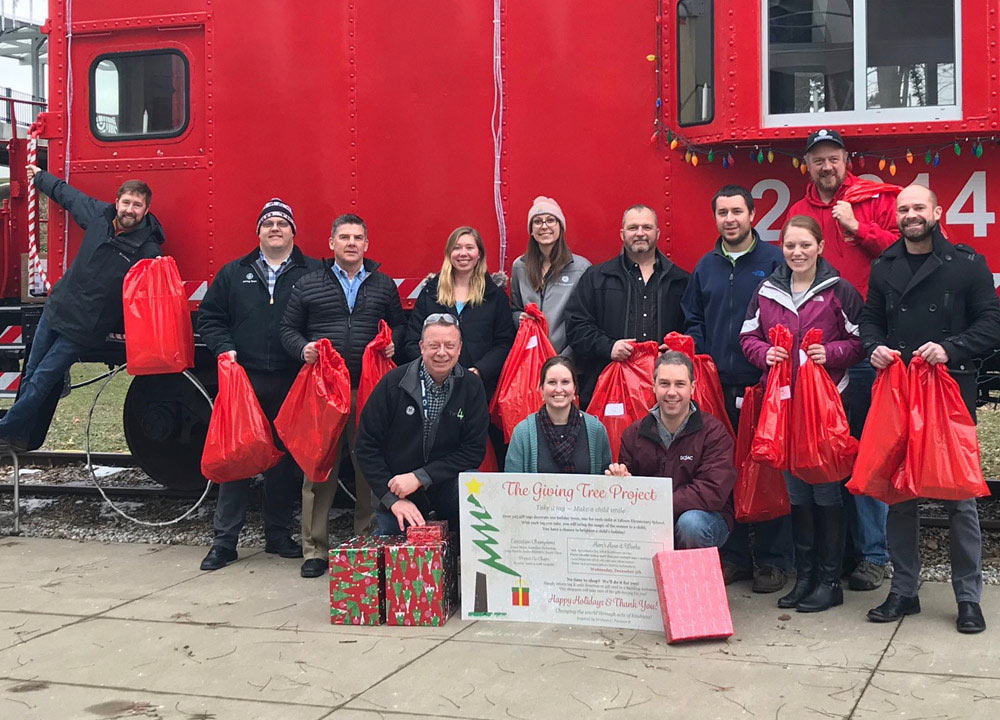 Careers
#WeAreWabtec
At Wabtec, we are in the business of realizing potential. Our employees are the architects of the future. Go just about anywhere and you'll find us. If you want to move the world, start here.
Culture
Working at Wabtec
We're always looking for people who can bring fresh perspectives and life experiences to our teams. If you're looking for a place that values your curiosity, passion and desire to learn, then you've come to the right place!
When you work at Wabtec you work with some of the most talented and passionate professionals in the industry. Our global team is committed and results-oriented and that has helped us remain highly competitive in our industry. We recognize the value of having a diverse team and an inclusive culture. We seek out people with diverse backgrounds, skills and perspectives because we believe a diverse team produces better ideas and is more successful at meeting the needs of our customers. 
Regardless of your role, you'll collaborate with a team of people who share your passion and help you succeed. Wabtec is a great place to work for anyone who naturally focus on continuous improvement, who feel ownership for their work and who take pride in exceeding customer needs.
 
Our People
Meet the people building Wabtec's future
Veterans
Building on a strong commitment to military veteran recruitment and development, Wabtec Corporation supports and develops the unique characteristics of military veterans throughout our businesses and local communities. 
Students & Grads
At Wabtec, we challenge employees to be their best, so we can be too – helping them learn, grow and innovate. That's why we offer a comprehensive leadership development program focused on advancing your current skills and interests, while helping you explore and build new ones.
Our leadership development program is aimed at the whole you, training you in all aspects of Wabtec's business and logistics ecosystem from digital technology, manufacturing, and engineering to Finance, Operations and Marketing to help groom you to be the dynamic, well-rounded leader our industry demands and which we know you can be.
Careers
Explore open jobs at Wabtec
Our values
At Wabtec, we make things – great things – and  always have. It's in our DNA. Collectively, we have spent nearly four centuries raising the bar for safety, quality, talent, and value.
Benefits
We've designed our benefits program to be flexible and comprehensive. From health and fitness centers, to training and professional development programs—and much more—Wabtec is committed to helping you live your best life.