Braking Systems
Game-changing innovation in brakes
We supply rail customers throughout the world with the safest, most reliable and cost-effective braking systems and components.
Our advanced brake technology is helping deliver tomorrow's sustainable, efficient platforms for metro, regional and high-speed trains.
Rail operators and car builders are looking for safe, smart and light brake systems that cut total cost of ownership and improve energy efficiency, performance and reliability. Wabtec leverages its historic experience and global expertise to develop the most advanced, versatile and green systems on the market.
We offer a comprehensive range of innovative and proven brake products for metro, regional and high-speed trains. These include ultra-light, integrated brake control platforms for both metro (Metroflexx) and mainline (Regioflexx).
By investing in innovation, we are supporting our clients to achieve their objectives in sustainability, digitization and total cost of ownership. We are reducing the weight and size of components to improve energy efficiency and helping improve air quality by reducing dust produced by friction elements. Our connected solutions are lowering installation and maintenance costs while improving safety.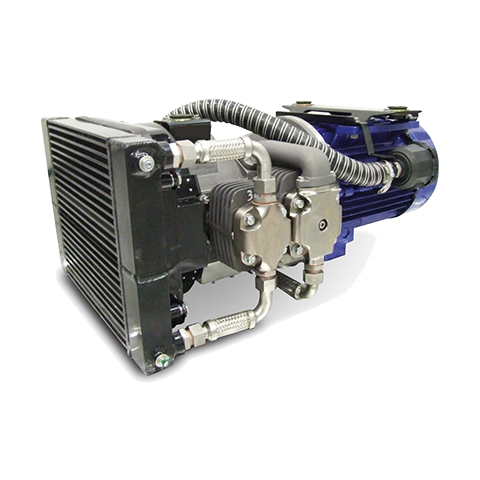 High performance systems for clean, dry, compressed air that is essential to the performance of braking and pneumatic systems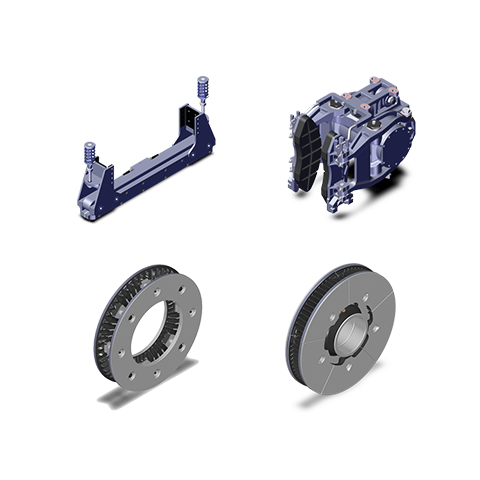 A broad offering of magnetic track brake systems, disc stations & discs with various mounting options for transit applications
Brake Technology for a Sustainable Tomorrow
Tomorrow's rail will be more sustainable, automated and competitive. At Wabtec, we're innovating to deliver this new generation of green, efficient trains. Our smarter and lighter brake systems cut total cost of ownership and improve energy efficiency. Our adhesion solutions enhance safety and network resilience to adverse conditions, and which drastically cut maintenance costs. And our advanced friction materials maximize length of life and offer lower costs during operation.
Meeting the Needs of Operators – and Passengers
Rail operators aim to run an efficient, comfortable service while lowering total cost of ownership. Wabtec's new generation of connected braking devices feature embedded predictive maintenance ensure maximum reliability at minimum cost. By reducing component mass, we also support operators to improve energy efficiency and sustainability performance.
Wabtec Braking Systems
Game-changing innovation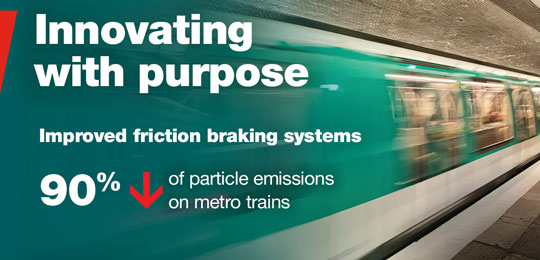 Green Friction Technology: Tackling fine particle pollution in tunnels
Pollution – whether of oceans, groundwater or air – is one of the hot-button topics of our age. Reducing air pollution from automotive emissions has long been the primary objective of  research and development, but equally, the issue of air quality in train tunnels is also a major concern. Wabtec is tackling this challenge through next generation friction technology that drastically reduces brake emissions.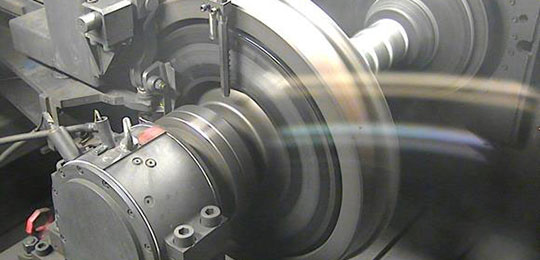 Why Tomorrow's Trains Won't Have to Choose Between Customization and Competitiveness
From the George Westinghouse distributor valve to the SAB slack adjuster and BFC tread brake, Wabtec builds on over 150 years of train brake expertise in our continuous effort to introduce innovative braking solutions. Today, we've redoubled our focus on the areas of product validation and certification to address brakes' three main subsystems...
Contact Us
Wabtec Transit Rail