Careers
Your tomorrow starts today
At Wabtec, we are in the business of realizing potential. Our employees are the architects of the future. Go just about anywhere and you'll find us. If you want to move and improve the world, start here.
Working at Wabtec
We're always looking for people who can bring fresh perspectives and life experiences to our teams. If you're looking for a place that values your curiosity, passion, and desire to learn, then you've come to the right place!
When you work at Wabtec you work with some of the most talented and passionate professionals in the industry. Our global team is committed and results-oriented and that has helped us remain highly competitive in our industry. We recognize the value of having a diverse team and an inclusive culture. We seek out people with diverse backgrounds, skills and perspectives because we believe a diverse team produces better ideas and is more successful at meeting the needs of our customers.
Regardless of your role, you'll collaborate with a team of people who share your passion and help you succeed. Wabtec is a great place to work for anyone who naturally focuses on continuous improvement, who owns their work, and who take pride in exceeding customer needs.
VIDEO SERIES
This is My Wabtec
Diversity & Inclusion
Our Commitment
At Wabtec, we strive every day to be a fair, equitable, diverse and inclusive company. We are building a culture where YOU can be YOU – a place where our differences are not only acknowledged but celebrated. We are not all the same. We are people with disabilities, diverse backgrounds and different identities. This is one of our greatest strengths. Wabtec is an inclusive workplace where our collective experiences foster greater creativity and innovation. Working together as One Wabtec we will revolutionize the way the world moves for future generations.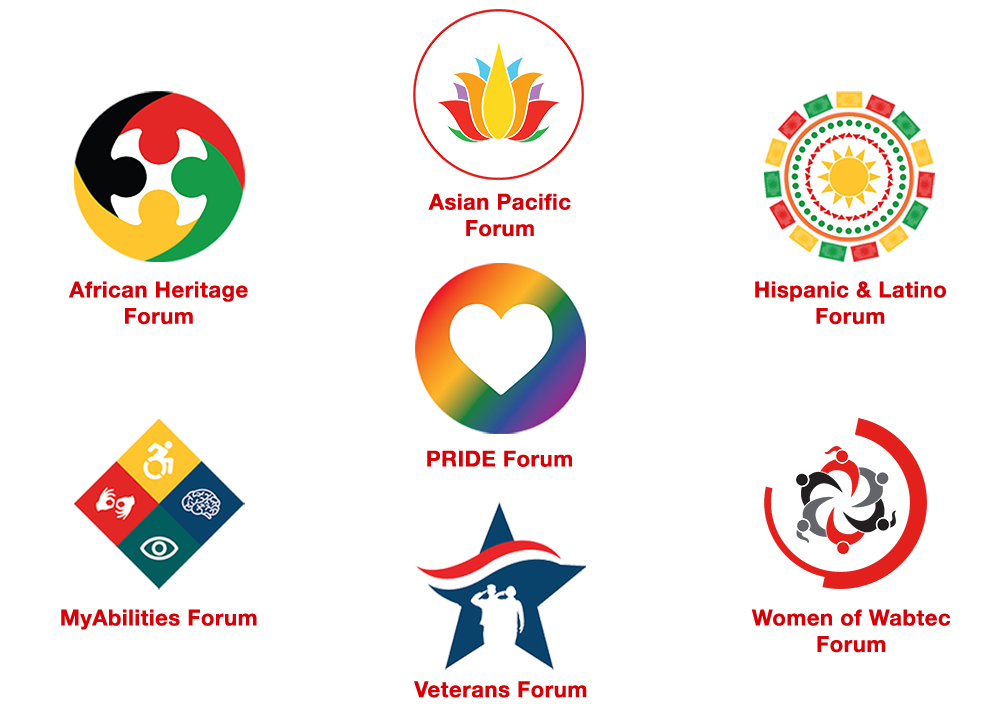 Our Employee Resource Groups are open to ALL employees:
African Heritage Forum
Asian Pacific Forum
Hispanic & Latino Forum
PRIDE Forum
MyAbilities Forum
Women of Wabtec Forum
Veterans Forum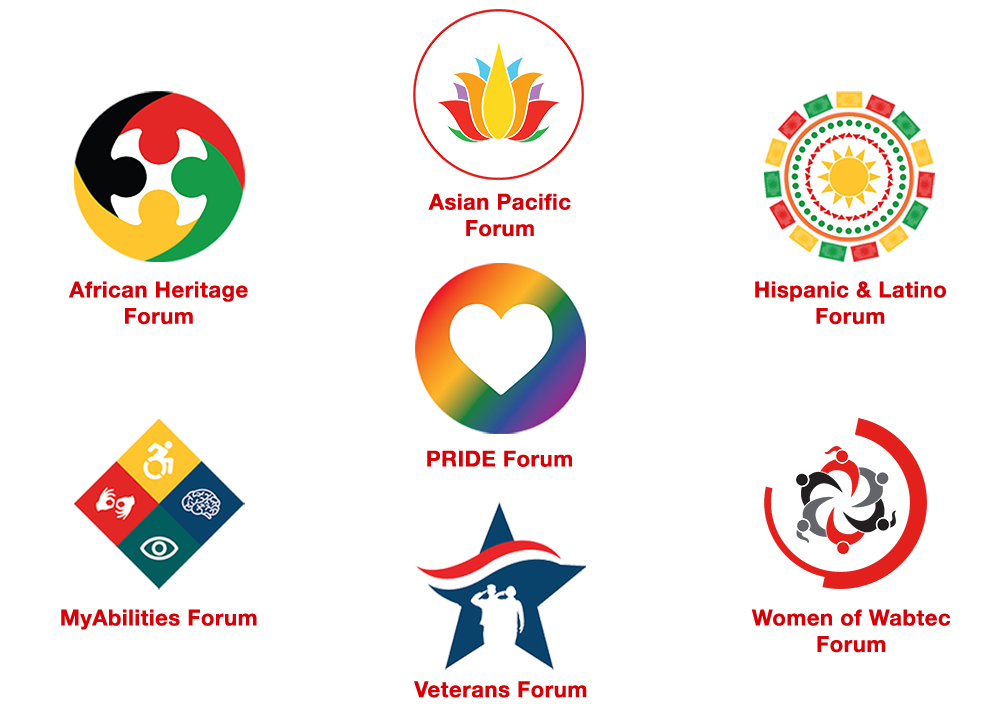 Accelerate Your Career
Internships & LEAD Programs
Just graduated or still finishing up school? The future you want can start today. At Wabtec, we're preparing the leaders of tomorrow and we want to equip you with all the tools you need to succeed. Today you are a student, tomorrow you're a leader.
Bring your unique perspective, curiosity and drive. If you're ready to start your career with Wabtec, we have a few different options for you: Summer Internships, Co-Ops and LEAD Rotational Program.
Discover Our Programs:
Decarbonizing Global Transport
A Better Future: Our Shift to Green
Safer. Smarter. Cleaner. Greener.
Success Stories
Awards & Recognitions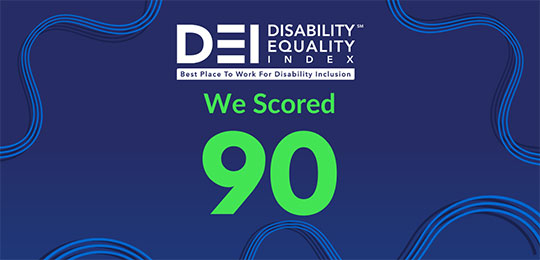 2023 Best Place to Work for Disability Inclusion: Disability Equality Index (Disability:IN)
(Jul'23): Wabtec Corporation has been recognized as one of the 2023 "Best Places to Work for Disability Inclusion" by the Disability:IN (Disability Equality Index or DEI). This is the first year that Wabtec participated in the DEI, a globally recognized tool for analyzing and measuring disability and inclusion progress across the enterprise.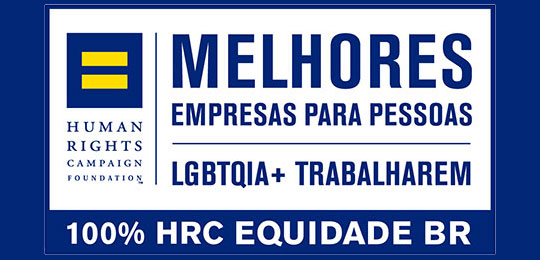 2023 Best Companies for LGBTQIA+ People to Work: 100% HRC Equidad BR
(Jun'23): Wabtec in Brazil has been recognized by the Human Rights Campaign as one of the "Best Companies for LGBTQIA+ People to Work". Wabtec Brazil received the highest possible score in the 2023 Corporate Equality Index, which measures company efforts to promote a LGBTQIA+ inclusive and safe workplace based on four key areas: Workforce Protection, Inclusive Benefits, Inclusive Culture, and Corporate Social Responsibility.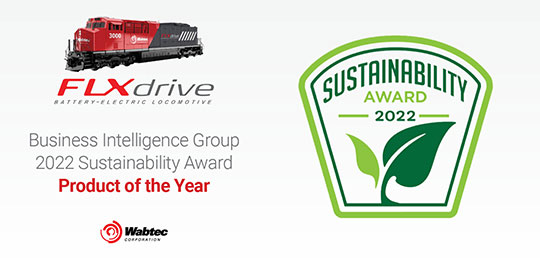 2022 Sustainability Award - Product of the Year: Business Intelligence Group
(Sep'22): The Business Intelligence Group has recognized Wabtec Corporation's FLXdrive™ Battery-Electric Locomotive as a Sustainable Product of the Year. Congratulations to the entire FLXdrive team - this award is a testament to your hard work and dedication to making a sustainable impact on our world.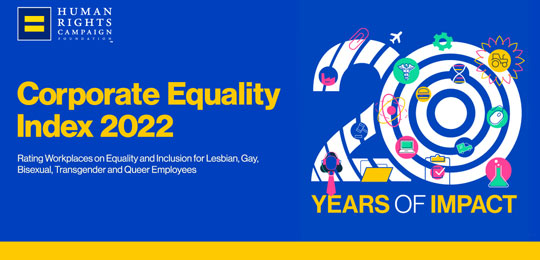 Wabtec is recognized in the 2022 Corporate Equality Index
(Jan'22): Wabtec continues to build upon the its commitment to foster a culture of diversity, inclusion and belonging as outlined in its 2021 Sustainability Report. For the second year in a row, the company was recognized in the Human Rights Campaign Foundation's 2022 Corporate Equality Index (CEI), the standard for measuring policies and practices that promote a LGBTQ-inclusive workplace.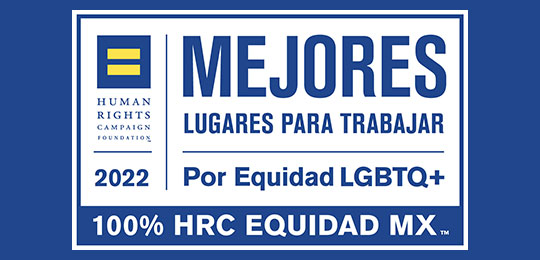 2022 Best Places to Work for LGBTQ+ Equality: HRC Equidad MX
(Dec'21): Wabtec was recognized as one of the "Best Places to Work for LGBTQ+ Equality" and received the highest rating possible by HRC Equidad MX. Specific to the Mexico region, Equidad MX is part of the Human Rights Campaign Foundation and is designed to help employers become LGBTQ+ inclusive by assessing corporate practices and policies through an annual survey. This recognition affirms our ongoing commitment to being a fair and equitable, diverse and inclusive company for all employees.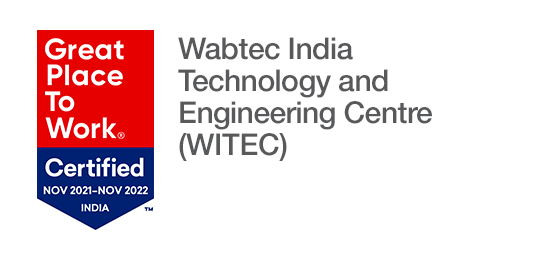 2021 Great Place To Work: Wabtec India Technology & Engineering Centre
(Nov'21): Wabtec's India Technology and Engineering Centre received the Great Place To Work certification – a highly coveted recognition that organizations around the world strive to achieve. "This certification is a vote of confidence from the employees who pride themselves in working for Wabtec as 'One Wabtec'. They don't just enjoy working here but are also proud of what the organization has to offer." - Anup Kumar Pal, Director of HR at the Centre.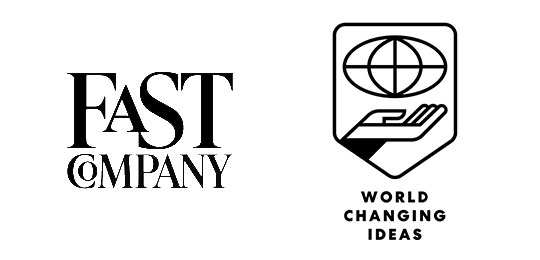 2021 World Changing Ideas: Fast Company
(May'21): Wabtec was named the 2021 winner of Fast Company's "World Changing Ideas" Award in the Transportation category for its FLXdrive battery electric locomotive. Winners in other categories included Microsoft, Levi Strauss & Co, and John Deere. The FLXdrive battery electric locomotive – the worlds first battery-powered locomotive – will revolutionize freight rail utilization while reducing green-house gas emissions and increasing safety.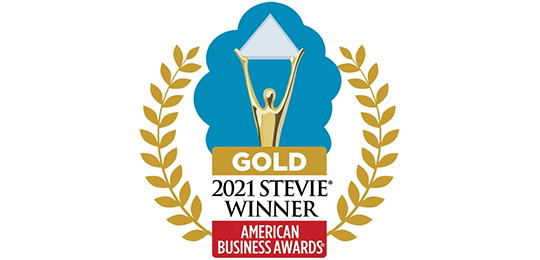 Gold Stevie® Award: 2021 American Business Awards
(Apr'21): Wabtec was named the winner of a Gold Stevie® Award in the Company of the Year - Automotive & Transport Equipment category in The 19th Annual American Business Awards®. The Gold Stevie is the highest honor in the awards program.
Wabtec received the award for its accomplishments in 2020, which included the introduction of the FLXdrive Battery Locomotive, helping railroads meet the US-mandated PTC deadline, the first Trip Optimizer Zero-to-Zero order, the launch of the company's sustainability strategy and much more. The company joins other industry leaders such as Comcast, Hilton, VIZIO and Estée Lauder, which won a Gold Stevie for Company of the Year in their respective industries.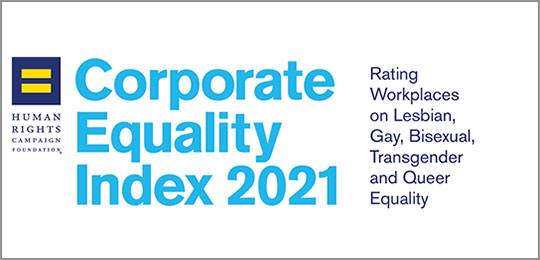 Corporate Equality Index 2021
(Feb'21): Wabtec debuted on the Human Rights Campaign Foundation's 2021 Corporate Equality Index (CEI), the standard for measuring policies and practices that promote a LGBTQ-inclusive workplace. "It is an honor to be ranked by this respected authority on LGBTQ workplace equality," said Niki Theophilus, Chief Human Resources Officer at Wabtec. "Lasting change starts from within, and Wabtec is committed to bringing diversity and inclusion efforts to the forefront – ensuring every voice is heard and respected. Our inclusion in this year's Corporate Equality Index demonstrates we are on the right track, and there is even more we can do. We will use the CEI ranking to build upon our progress and create a vibrant workplace where our people feel they belong and have the support to realize their full potential."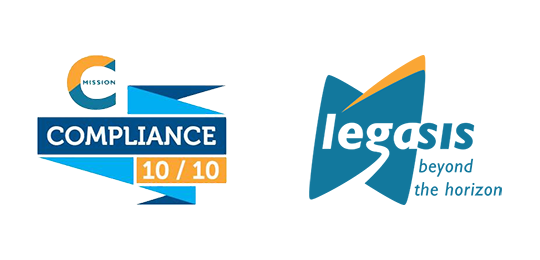 Best Compliance Team: Legasis Services
(Oct'20): Wabtec's Marhowra team was recognized as the "Best Compliance Team" by Legasis Services at the Compliance 10/10 awards for their outstanding work in the area of compliance, which included governance, risk, audit, compliance and ethics. The team was selected out of 1,000 nominations received in seven categories. Said Amit Sinha, India Region Legal Counsel, Wabtec Corporation, India: "This is a recognition of the hard work put in by the Legal Team at the central level and at local level." Congratulations to the Marhowra Team!
Got questions? We've got answers!
Frequently Asked Questions
Step 1: Apply
Once you've identified an opportunity, we invite you to submit a resume online. A member of our internal recruitment team will review your credentials against the requirements of the position. If our recruiters find a potential match, they'll schedule a call to learn more about your skills and experience. Bring your questions — this is your opportunity to learn more about the role and our chance to hear more about you.
Step 2: Assess
Depending on the role, location, and timeline, we may initiate our dialogue with you via telephone, virtual interview, or through a traditional in-person interview. We recognize an interview should serve a mutual benefit. We invite your questions.
Step 3: Offer & On-Boarding
It's decision time. Offers are generally extended live via telephone from a member of our internal team. (You will receive a communication from a member of our team if you are not selected for a particular role after the interview process has concluded).
Once you've accepted an offer at Wabtec, you will receive additional details about your on-boarding experience, including access to our online portal to begin the on-boarding process. It's important to know that a Wabtec offer of employment is contingent upon completing a successful pre-employment check. This process differs by country. Please don't hesitate to ask your recruiter for details.
At Wabtec, we celebrate diversity and are committed to providing equal opportunity to our employees and applicants. If you are unable or limited in your ability to use our career website as a result of a physical or mental impairment, you can request reasonable accommodations by emailing to: applicationaccommodation [at] wabtec [dot] com. Please reference Application Accommodation in the subject line of the email and include the requisition number for the position in which you are applying. An internal team member will contact you within 48 business hours of receipt to discuss your requested accommodation.
* We will only share information regarding your requested accommodation with those individuals who have a specific need to know.
** Please note that we are unable to respond to requests regarding application status. If you are a potential match for the position in which you've applied, you will be contacted by the Talent Acquisition team for further evaluation. You can check your application status through your candidate homepage.
We Look to Your Talents!
If you apply, you can be sure that your application will be given full consideration and that the selection process will be based solely on your ability to carry out the duties of the role in which you've applied.
If your ability to carry out a particular job is likely to be affected by a disability, we will take reasonable steps to identify and implement ways of overcoming these difficulties. Final selection for appointment will be on merit and qualification for the role.
Thank you for your interest in Wabtec!
Equal Opportunity Employer M/F/D/V
Log back into the account you created to apply to the position. Please note that you will need your user name and password. Your application status will be available in the portal. Additionally, if you are a potential match for the role, the recruiter will reach out to coordinate a phone interview to better understand your qualifications. If you are not selected to move forward, you will be notified via email (in additional to the status change in the portal).
For privacy reasons we don't have access to your account information. You can select "Forgot Password" to reset it yourself.
The position may have been filled or canceled. If this is the result, you should have received an email notification of the status update. If you are unable to find that email notification, you can check your application status by logging back into the account you created when you applied to the position. Please note that you will need your user name and password. Your application status will be available in the portal.
If you upload a resume, the system will automatically parse your information into the appropriate fields which expedites the process. On average, it should take you less than 5 minutes to finalize your application. If you are not uploading a resume and have to manually complete the application, it could take 10-15 minutes depending on the extent of your career history.
Resume Tips:
Remember, the purpose of a resume isn't to show everything you've ever done. It's your opportunity to showcase your major accomplishments as they relate to the job in which you are applying.
Align your skills and experience with the job description.
Position the most relevant points first where they are most likely to be read.
Be specific about projects you've worked on or managed. What was the outcome? How did you measure success? Highlight your achievements by including results and supporting data.
If you're a recent university graduate or have limited work experience, include school-related projects or coursework that demonstrates relevant skills and knowledge.
Update your resume frequently to ensure your most recent accomplishments are captured.
Interview Tips:
Stand Out. Don't hesitate to advertise what makes you unique. Showing who you really are is what could be the thing that sets you a part and gets you hired.
Know Our Business. We encourage you to become familiar with our industry, the challenges we face, and the competitive landscapes in which we operate.
Prepare Your Examples. We don't just want to understand what you did, we also want to understand how you did it. Review the job description and identify examples of your work that best match the types of experiences we need for that position. Be sure that your examples have a clear situation, task, action and result.
Interview Us. You're in the process of making a decision that will impact your career for many years to come. Take this opportunity to ask questions about how we develop our organization, people, and vision.
You can request to have your personal information deleted at any time. Simply log into the candidate account you created when you applied. Click on the profile icon on the top right and click on Account Settings. Then select the Delete My Information section and review the text. Finally, click Delete My Information. We will purge your account within 30 business days of the request. Please note that this will remove you from the Wabtec talent community until you apply again.