Why Tomorrow's Trains Won't Have to Choose Between Customization and Competitiveness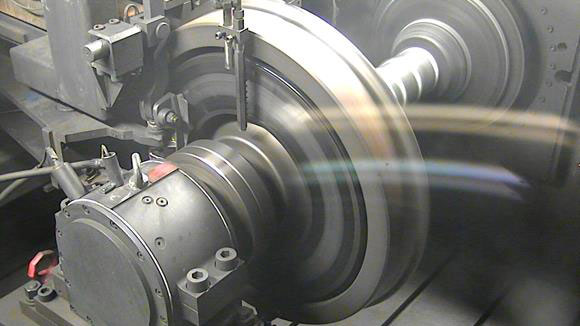 Across today's increasingly competitive landscape, regional and high-speed mainline train operators seek higher-performance solutions that will enable them to run the trains of tomorrow. Car builders are responding to the particular needs of each operator's market by taking a platform approach, developing train families that achieve a delicate balance between standardization and modularity. This offers operators the opportunity to amortize the high development and certification costs over and above a single project.
---
Innovative brake systems are key to cost control and reduction. They must be smarter and lighter, cutting total cost of ownership, while at the same time improving energy efficiency. To enhance network resilience and drastically reduce maintenance costs, adhesion solutions are also a crucial factor. Finally, advanced friction materials need to combine sustainability and durability with lowered operational costs.
Fully committed to this platform approach, Wabtec offers train builder customers a range of brake products that help them meet each operator's specific requirements. And we can achieve this without the need for major changes that would endanger a train's design and certification.
From the George Westinghouse distributor valve to the SAB slack adjuster and BFC tread brake, Wabtec builds on over 150 years of train brake expertise in our continuous effort to introduce innovative braking solutions. Today, we've redoubled our focus on the areas of product validation and certification to address brakes' three main subsystems.
Brake control: a real opportunity to differentiate
Wheel/rail adhesion remains a critical challenge. Wabtec's adaptive wheel slide protection is a game changer that brings unrivaled performance, improving stopping distance in degraded adhesion conditions by up to 35% compared to previous generations. In very low adhesion, the new algorithm greatly reduces the risk of wheel damage, thus limiting maintenance cost and improving train availability.
Alongside these advantages, our wheel slide protection also enables manufacturers to eliminate the need to spend several weeks setting the first trains. This is because the wheel slide protection doesn't require a commissioning campaign to adjust to the train. It works perfectly from the wheel's very first turns. Our advanced, adaptive wheel slide protection can be installed in any of our brake control solutions, whether new or installed base.
Regioflexx: resolving brake dilemmas
As platform manager, you expect the brake system to resolve your usual competitiveness vs customization / modularity dilemma. Understanding this crucial question, Wabtec has developed a system that enables us to fully cover your needs.
The breakthrough, versatile Regioflexx integrated brake control system offers car builders a variety of built-in solutions geared to streamline their projects, thus reducing associated time and costs. On the back end, these simplifications, together with advanced materials, enable MTBO to be extended up to 15 years.
Certification
Car builders prize the third-party validation of performance that certification brings, and the effort needed to make sure that all parts are certified. For EMU/DMU and high-speed trains, Regioflexx comes already certified to TSI Loc&Pas and complies with the EN brake system standards (EMU/DMU, high-speed train, wheel slide protection). Additionally, it is certified to current cybersecurity standards. It can be used in its standard version on projects with single or double pipe brake systems.
 
Lean integration
Regioflexx reduces the complexity and cost of integration into the train, thanks to its industry-lowest mass and space requirements. It is designed from the outset to require only a minimal amount of electrical wiring to interface with the train: A data communication network and a safety loop are all that is required to control all the brake's functions. The result: a significant reduction in installation costs and an improvement in reliability compared to previous generations' systems.
 
Innovative brake architecture
Regioflexx provides native control of the brake and wheel slide protection per axle, enabling the highest possible level of guaranteed brake performance without additional cost. With this feature, trains will be able to run in automatic operation mode, in line with where the market's future direction.
 
Streamlined project development
Developing a new customer project requires a large amount of effort and cost, so with Regioflexx, our experts found ways to reduce both. It offers a single piece of equipment for all mainline train projects, thus simplifying the supply chain. Our base application software remains unchanged from one project to the next, with the specifics of each project taken into account in the form of data parameters to reduce specific costs and improve development time.

Thanks to an optical recognition system between Regioflexx and its bracket (fixed on the train), Regioflexx automatically preloads the brake setup data for each position in the train during installation. This feature provides a single part number for the entire fleet. The software can emulate air brake valves for two-pipes systems, altogether eliminating the need for this costly, heavy and maintenance-intensive equipment.
 
Image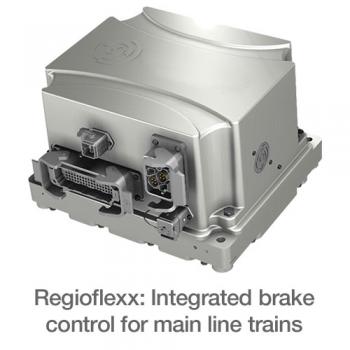 Regioflexx is equipped as standard with the most advanced solutions on the market for managing wheel/rail adhesion during braking. Our adaptive wheel slide protection is integrated within Regioflexx. It is further enhanced with a high safety integrity level advanced function: an algorithm that optimizes the use of the available adhesion along the train in all adhesion conditions. In degraded adhesion conditions, the algorithm accounts for differences in available adhesion. This is important, as trains' leading and trailing wheels do not have the same available adhesion due to the natural cleaning effect that takes place when the wheels pass along the rail.
With these solutions in place, train builders can offer a strong differentiation to their customers:
50% reduction in the extension of the braking distance in degraded adhesion
Greatly improved resilience to extreme climatic conditions
Possibility of increased train flow thanks to guaranteed reduced braking distance
Maintenance cost reductions of between 40% and 60%, thanks to better energy management at the point of contact between the wheel and the rail, making it possible to avoid axle blockages and, therefore, flats on the wheels
Bogie brake: advanced systems at optimized cost
No two train platform projects are alike. Each faces its own set of operational and design requirements that lead to very specific friction brake needs.
For bogie brake disc materials, the standard options offered by most equipment manufacturers have been grey cast iron and steel. Wabtec goes beyond these offers with our high-performance cast iron solution, which can be used in most regional train applications (classes B2, C1 & C2 according to EN 15535-3). The cost of high-performance cast iron is closer to the cost of cast iron than steel, thus offering a significant cost saving on the original equipment. Our discs use the same interfaces and are therefore strictly interchangeable, guaranteeing an optimal technical and economical choice for any application.

 

Image

We also have a complete range of composite and sintered friction materials, and we are currently the only supplier whose friction materials all comply with the EN 15328 standard (narrowing the performance gap between dry and wet conditions).
 
The number of bogie brake equipment parts per train—and their mechanical nature—can play a major role in train payload optimization. They are also a concern in terms of reducing mass for new energies such as battery-powered trains. Our engineers have responded to these needs with our BFC tread brake units, which are the lightest available on the market, and our disc brake unit actuators are also continuously improved to offer some of the most compact and lightest units in the industry. Our innovative 'Parklock' springless parking brake unit, already adopted by major operators, provides additional weight savings.
Image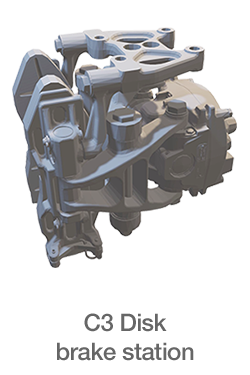 Image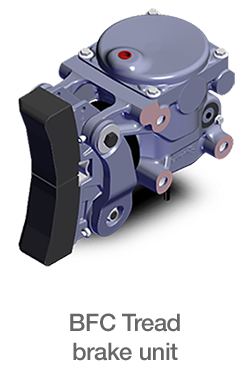 Air generation: a complete range to meet the most demanding requirements
For air production, we have achieved a technological solution that overcomes the worst operating conditions encountered (including a very low utilization rate that does not allow for optimal temperature rise). It also enables us to consider increasing the MTBO beyond the usual requirements of our customers.
Wabtec's technological solutions comprise a complete range of compressors and air treatment units that meet the most demanding market requirements related to noise, weight, air quality, MTBO and maintenance cost. Our standard and interchangeable units are available to suit different air flow and air quality requirements in one unique package interfaced with any kind of train.
Image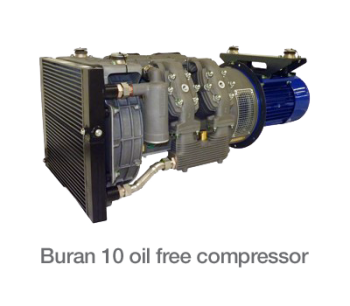 Partnering with Wabtec
This set of innovative, certified, proven solutions is available today. We are a partner with proven reliability and robustness, as well as world-class project execution.
Looking to make your train platform ready for tomorrow's challenges? Contact us now at BrakesandCouplers [at] wabtec [dot] com to discuss how to integrate Wabtec solutions into your train.
Contact Us:
For more information, email to:
BrakesandCouplers [at] wabtec [dot] com