Network & Logistics
Optimize mainline network, classification yards, and intermodal terminals so railroads can move goods faster, cheaper and on time
Optimize mainline network, classification yards, and intermodal terminals so railroads can move goods faster, cheaper and on time.
Success Stories
Webinars, Case Studies & White Papers
2020 Wabtec Network & Logistics Virtual User Conference
We proudly held an exciting customer event featuring captivating content, including the latest product updates, best practices and powerful insights delivered through real-world stories, application-based learning, and training with over 20 interactive sessions.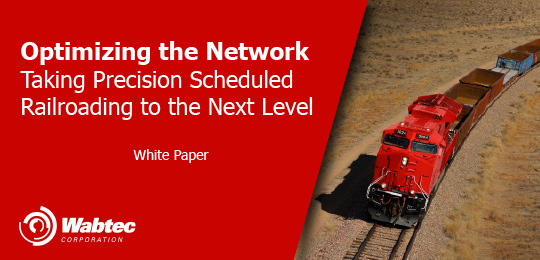 Optimizing the Network: Taking Precision Scheduled Railroading to the Next Level
Precision-scheduled railroading (PSR) has enabled great financial success at North American railroads. While individual railroads implemented elements of PSR uniquely, they generally all shared a common strategy to optimize key assets and maintain a strict operating plan. The result: improved operating efficiency. So, what is next? How do railroads build on the success of PSR? The answer lies in the network.
Contact Us
Wabtec Digital Electronics