Your tomorrow starts today
We are hiring.
Reimagining the future of sustainable transportation
Wabtec is a leading global provider of equipment, systems, digital solutions, and value-added services for the freight and transit sectors. Drawing on over 150 years of experience, we are leading the way in safety, efficiency, reliability, innovation, and productivity. Whether it's freight, transit, mining, industrial, or marine, our expertise, technologies and people - together - are moving and improving the world.
Milan
Why Wabtec?
Technology, diversity and impact. Wabtec's broad reach of products in the freight rail supply chain provides an incredible opportunity to make a positive impact in the world while enabling a variety of avenues for technical and career growth for its employees.
Maria
Why Wabtec?
When I've lived in big cities, I really appreciated the availability of public transit instead of always driving. Being part of providing safe and reliable transportation to many people is very exciting!
Abby
Why Wabtec?
The future of Wabtec really excites me!
In my current role, I get to learn about and even work with some of the new technology that Wabtec is pursuing, such as the FLXdrive battery-electric locomotive and eventually locomotives powered by hydrogen fuel cells.
The people at Wabtec are one of the other key reasons I enjoy working here. Everyone I have worked with has been welcoming and created a great environment.
Veni
Why Wabtec?
At Wabtec we're accelerating the future of sustainable transportation. I like that Wabtec invests in technology and its people - we have the flexibility to maintain a healthy balance between work and family life.
We Are Wabtec
Life at Wabtec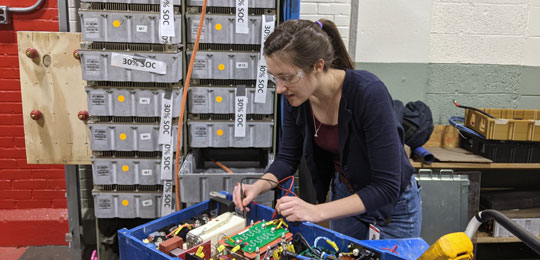 LEAD the Way Through Engineering
by Shannon Horgan, System Engineer - Energy Storage & Packaging
---
I went to engineering school with a similar mindset that many 18-year-olds have. I liked math and science, so I might as well be an engineer.  The 18-year-old me enjoyed chemistry, so I selected chemical engineering as my major and enrolled in the intro course.  Two weeks into college, there was a career fair and the ever-so-inexperienced me went to it in my best clothes and pretended to be someone who knew what they wanted...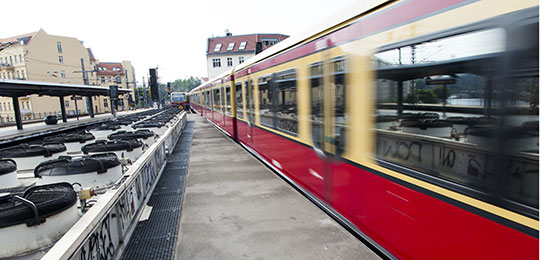 Exciting Time to be a Woman in Engineering
by Zineb El Kabiri Roels, RAMS Manager
---
I have a great job providing passengers on transit lines around the world a comfortable commute. I was first recruited in 2011 by Faiveley Transport, now Wabtec Corporation, as a Heating Ventilation Air Conditioning (HVAC) System Engineer for the rail industry.  I discovered my passion for air-conditioning design during my internship and knew I wanted to pursue this field as my career...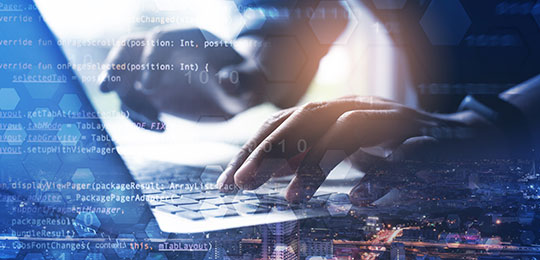 Exploring One's Potential and Striking the Right Opportunity
by Jyotsana Shukla, Senior Manager - Software Engineering
---
My journey started with an internship as part of my final project for a Master's in Computer Management with IndSearch in Pune, India. The internship taught me the expectations of a corporate world and how to adjust. The key elements of my internship were teamwork and project management. These are some learnings I used to flourish my career at Wabtec Corporation...
Decarbonizing Global Transport
A Better Future: Our Shift to Green