Get a clean 120V AC current in your locomotive cab.
ME408-6S inverters are ideal for powering cab fans and refrigerators, as well as other electronic accessories and equipment. The easy-mount unit is custom-designed for cab use with waveform and power that's compatible with most electronics including cell phone chargers and laptops.
Sign wave output.
State-of-the-art electronic components ensure reliability.
Terminal board cover protects electrical connections.
Electronic current limiting.
Reverse voltage protection.
Onboard fault indicator LED.
SFT version available to clean up the most unforgiving applications for electronics.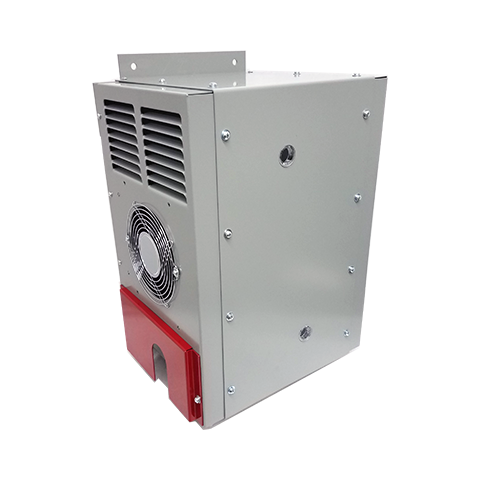 Consists of dual 25 amp. inverters in a single package; typically used to power 2 RV-style air conditioners
Contact Us
Wabtec Locomotive Components