Environmental Health & Safety (EHS)
Leverage Wabtec's Environmental Health & Safety solutions and drive towards 'Zero-harm' and maximum productivity by safeguarding your miners, equipment and infrastructure from vehicle interaction risks. Our solutions are about preventing injury, possible loss of life, and damages from open pit mining vehicles. Wabtec delivers reliable, best-in-class foundational solutions that can integrate with other value-add technologies
Quick Statistic: An improvement in safety equates to a 10% reduction in lives lost and 20% decrease in injuries within Mining.
Wabtec's Environmental Health & Safety Solutions are a suite of hardware and software solutions to assist in managing vehicle interaction risks for open pit mines that enable your operations to enhance production and efficiency, while increasing safety and control. Using advanced technology field hardware and communications software, along with best-practice business processes, the Digital Mine's safety technology provides industry-proven fleet optimization and vehicle interaction risk reduction. Further features include GPS-based equipment tracking, equipment health monitoring, maintenance tracking, blending, and production reporting. With over 12 years of recognition for its optimization algorithm, and over 10,000 installations worldwide, the Digital Mine's safety technologies are considered your go-to source for helping mine sites operate safer and reliably.
Value Pillars
Safety
Enhance mine site safety by mitigating vehicle interaction risks. Workplace injuries are unacceptable and with Wabtec's Safety Solutions they can be preventable.
The global mining landscape is fluid and dynamic. Technological advancements have led to fundamental changes on the ground and the developing world's need for resources has impacted the industry greatly. But the very real risks associated with vehicle interactions in mining remain.
Managing Operator Behavior
Monitor and correct unsafe operator practices with our suite of Safety Solutions.  Our solutions offer mining companies the technology to manage operator behavior with effective reporting tools that improve safety culture and compliance. This represents a highly cost-effective way of avoiding disruptions and productivity losses.
Industry Leader in Compliance
Set new standards in workplace safety and compliance.
Death and injury through workplace collisions due to vehicle interactions are unacceptable and may be prevented.  At Wabtec Mining, we believe that workplace safety is not simply a matter of ticking boxes: it is good business practice.
Services & Support
Ensure year-round reliability with Wabtec's Digital Mine service and support team at your disposal you can ensure that our Safety Solutions runs seamlessly all year round. With unsurpassed service and support, Wabtec's Digital Mine will keep your system in excellent condition.
Lower total cost of ownership
Reduce time delivered via a Software-as-a-Service (SaaS) model, providing flexibility and access to mining insights where it matters – with edge, cloud and hybrid configurations.
Technology
Advanced safety technology.  Our solution represents benchmark technology in the Digital Mine space.
Environmental Health & Safety Benefits
Providing end-to-end value for mining
Incident Reduction
33-40% EH&S Incident Reduction
Proven
Proven in use over 12 years and 370 million hours of operation
Protection
Protection for vehicles, equipment and personnel from vehicle interaction risks
Safety solutions
Safety solutions at 40+ sites during the span of 15 years
Details
Product Details
Collision Awareness Systems:  Wabtec's Collision Awareness solutions suite is a sophisticated and adaptable collision awareness and reporting system developed specifically for the mining industry.  CAS provides 360-degree situational awareness of objects in proximity to a heavy vehicle during stationary, slow speed and high-speed operations in order to reduce the risk of vehicle to vehicle, vehicle to infrastructure, vehicle to personnel and vehicle to environment interactions:
All vehicles are fitted with a GPS receiver, vehicle-to-vehicle (V-V) radio link and vehicle display unit.
The system automatically detects obstacles within critical zones around a vehicle and notifies the driver with progressive audible alerts and radar style graphic alerts on the vehicle display unit.
Alarming is based on real-time predictive algorithms based on heading, speed, stopping distance, vehicle / object type and distance.
Alarm rules are displayed visually providing the driver with situational awareness information in order to avoid a high-risk interaction.
Personnel are fitted with a personnel protection tag that alarms when the person enters the programmed high-risk zone of a Heavy Vehicle.  Both the Heavy vehicle operator and personnel on the ground receive audible & visual alerts. The Personnel Protection System uses Low-Frequency-Magnetics (LFM) technology to ensure reliable detection of mine workers on the ground in close proximity to Heavy Vehicles without blind spots.
Alarm rules are fully programmable to the mine site requirements
Optional high accuracy RF proximity units can be used to supplement GPS proximity detection for high integrity applications.
Up to four (4) optional ruggedized cameras can be installed on heavy mobile equipment as visual aids of high-risk blind spots.  Cameras can be programmed to automatically switch to nominated camera views based on gearing or indicator arrows or GPS / RF zone of detection.
Why Collision Awareness?
Managing Vehicle Interaction (VI) Risk
Increased Safety
Cost Avoidance
Supports add on capabilities (Integrated Safety + Productivity solutions)
The Benefits at a Glance:
Differentiated Features

Proven proximity detection technology that sets new standards for workplace safety and facilitates 'zero harm' objectives.
Improve operator situational awareness and reduce the incidence of injury from vehicle interactions.
Fully configurable and adaptable to site specific requirements.
Real-time and historical reporting.
Supported worldwide by expert Wabtec Mining teams.
Effective, reliable and intuitive operation.
Whole of mine safety aid:

OEM independent
Stand-alone system
Low "total cost of ownership"

Proven in use over 12 years and 370 million hours of operation.

High integrity proximity detection using multiple technologies
360˚ protection for vehicles, equipment and personnel
GPS tracking and real-time health monitoring surface solution
Automatic CAS health monitoring & reporting
Real-time data connectivity
Back-to-base reporting (compliance & health)
Safety adherence technology
Integration with Fatigue Monitoring Technologies & machine health / productivity data acquisition
Personnel & Asset Tracking
Proven in use over 12 years and 370 million hours of operation
Products
Collision Awareness System Products at a glance
GPS Tracking
Provides real-time predictive proximity alerts and vehicle / asset tracking via web based reporting.
Back-to-base reporting
Provides interaction reports, journey replay, hot-spotting, geofenced exclusion zones / alarm events, safety adherence reports and system health monitoring.
Vehicle display unit
Touch screen HMI with graphics display of remote objects showing ID, range, speed and heading with configurable audible, voice and visual alarms.
Protect personnel
Personnel Protection Units alert workers in close proximity to heavy mobile equipment, substantially reducing the risk of personal injury.
360 Protection
Strategically placed proximity units afford operators unparalleled situational awareness—contributing to improved safety levels on-site.
Visual aid
Robust wide-view cameras eliminate blind spots with auto switching on direction of travel and to zones of object detection.
Safety adherence technology
Monitor and correct unsafe operator practices to improve your mine site's safety culture and compliance.
High integrity proximity detection
The proximity detection system provides unparalleled integrity and redundancy for improved protection and two-way alarming between vehicles, personnel and infrastructure.
Data Connectivity
Real time data connectivity allows for personnel tracking and messaging, and asset tracking (contingent on mine site communications network coverage)
Collison Awareness Solutions
Technical Specification Sheets
Wabtec Digital Mine is committed to meeting customer and regulatory requirements for quality, value and delivery through continuous review and improvements in its Quality Management Systems, Processes and Supplier Development.
Features
Product Features
Product Deep Dive CAS Surface:
Product Portfolio:
CAS Extensions

CAS-CAM – camera system for blind spot vision

Advisory Controls (level 8) and intervention Controls (level 9) – global EMESRT / ICMM initiative using industry standard PDS-OEM interface (ISO 21815)

Proximity Detection:

CAS-RF – Radio Frequency (RF) based proximity solution for heavy and light vehicles
CAS-GPS – GPS based proximity solution

CAS-WEB – Web based reporting system

Driver Fatigue Monitoring – integration with third party systems
Fleet Management System and Dispatch – integration with third party system

Personnel Tag – personnel protection solution

Digital Mine Integrated Solutions – integrated CAS, Machine Performance

Self-Test – real-time system health monitoring and reporting

 
Collision Awareness Systems Differentiated Features:
Image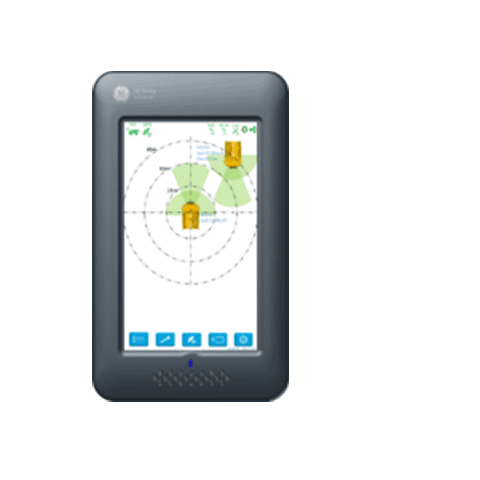 Situational Awareness
Radar style graphic view of surrounding vehicles / objects showing ID, speed, distance, heading and vehicle / object type
Intelligent logic with proximity detection beams reduces nuisance alarms.
Audio, visual and voice alarms allow the operator to comprehend the source of alarms and criticality.
Ability to advise operator about speed limits, stop signs and special geofence areas.
Image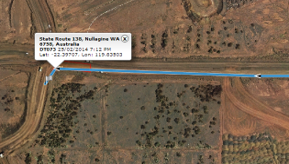 Geo-Fence Capabilities
Easily defined and configured rules or actions based on geofence
Speed limit area
Approaching public road or stop sign
Trigger boom gate
Keep out area / no-go zone
Image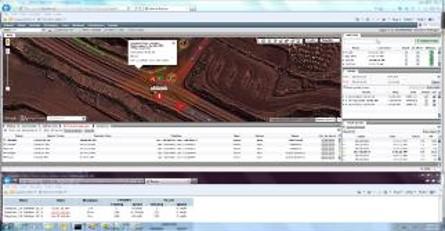 CAS WEB
Key Features:
Web based reporting system using Microsoft SQL server database
Generate & view interaction reports overlaid on mine site aerial photograph
Create alerts & geofences (for no-go / exclusion zones)
Trending analysis – used to analyse operator behaviour
Drill Guidance Systems: Safe, Accurate and Reliable Drilling Performance
Building on Wabtec's best in class Drill Guidance System, we are expanding the first stage offering in the digital mine cradle to grave mine digitization strategy, improving accuracy of borehole data and reducing "drill to data" time.  We are world's most reliable & accurate drill-guidance system (DGS) for underground coal mining. DGS is primarily used to strategically and thoroughly drain coal seams of potentially deadly explosive gases prior to commencement.
We are continuously strengthening our offering through in-house development and third-party partnerships. Our latest advances will enable geological ore-body mapping and dewatering of open-pit mining as additional functionalities.
DGS is a Risk Mitigation Product and is Certified for use in Group I Explosive Atmospheres in several countries and is currently the Industry Leader, with proven performance for over 17 years and a Global footprint with unparalleled accuracy, it has been praised by customers as consistently "hitting targets the size of a dinner plate at 1000 meters"......
Learn More - DGS
Drill Guidance Solutions Differentiated Features:
Image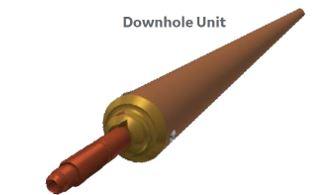 Drill Guidance Systems Downhole:
The DGS Downhole Unit is an I.S. MWD electronic survey instrument that is installed behind the downhole motor on the end of the drill rods.  When used during directional drilling, the Downhole Unit measures the pitch, azimuth and tool face survey information.  It sends this data as well as system information back to the DGS computer system mounted on the drill rig via the MECCA communications system installed in the drill rods. MWD means that the surveying of the drilled hole is far more efficient than other survey systems.
Image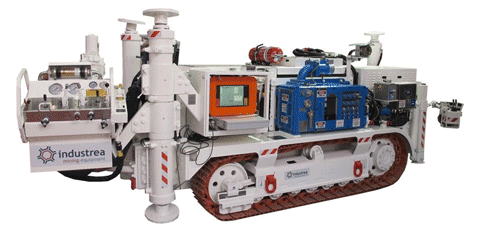 DGS Touch:
DGS Touch is an Intrinsically Safe (I.S.) Measure Whilst Drilling (MWD) survey tool for Directional Drilling in underground Coal mines for gas drainage, exploration and dewatering holes.
DGS Touch is operated entirely using the Touch Screen which provides easy access to all features of the system. The intuitive software offers only the screens relevant to the current operation which increases drilling efficiency and enables the operator to very quickly access the specific functions required.
Image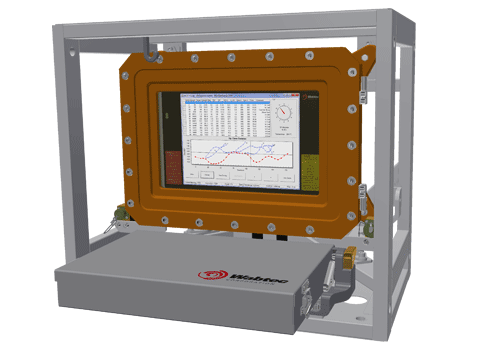 DGS Touch is designed to provide advanced diagnostics, such as full battery management, Downhole Instrument diagnostics and MECCA line communication analysis.
DGS with Touch Screen Technology
All operations of the DGS are controlled using the touch screen and the software displays the menu buttons relevant to the current operation.
Image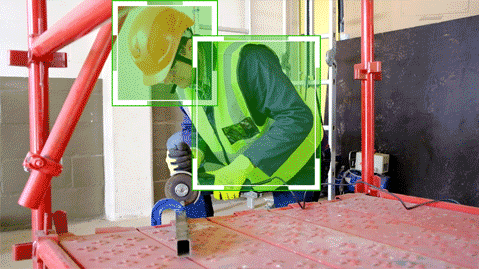 Digital Workplace Safety
Industrial safety officers and managers are under constant pressure to create and maintain accident free environments. Digital Workplace Safety enables your existing CCTV system to recognize safety and zone violations while monitoring its own camera health. The result is vastly improved infringement and incident detection.  Wabtec's Digital Mine's Safety Solution combined with Stone Three Solutions provides for safety monitoring system that allow for consistent, real-time detection.  Digital Workplace Safety software processes multiple CCTV feeds simultaneously. Its ever-evolving machine learning filters (artificial intelligence) is trained to recognize – and get continuously better at recognizing:
Safety-zone violations
Hard hat violations
Safety vest violations
Protective eye wear violations
Crowding & abnormal behavior
Digital Mine Frequently Asked Questions
Frequently Asked Questions
Success Stories
Our customers are behind the most forward-looking progress in Mining.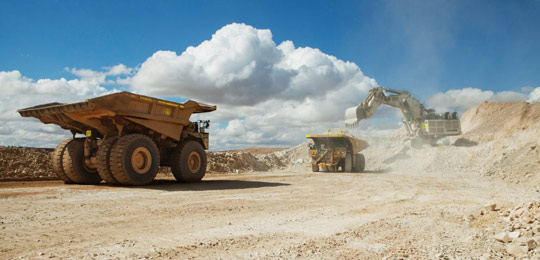 Technology intervenes to prevent mine fleet traffic incidents
Mine sites are governed by rigorous safety procedures and policies, but even so, with employees both on foot and often necessarily driving light vehicles in the vicinity of hydraulic shovels and excavators, haul trucks, mobile drills and dozers, accidents and SPIs occur.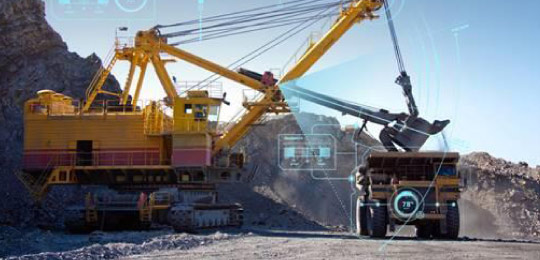 Head of the CAS
BHP, the world's leading mining operator, is no stranger to Wabtec's Digital Mining solutions. We've partnered with them successfully around the world, most recently in Australia, where they've seen the safety benefits of our CAS solution in action. Now they want that same 'best-in-class' safety system fitted to their extensive fleet in their Escondida mine in northern Chile, the world's largest copper mine.
Webinar: Transitioning to a New Normal after COVID19 A Global Miners Perspective
Join us to learn how Wabtec's Digital Mine is accelerating the roll out of and access to remote monitoring service tools and digital solutions to equip mines with the means to continue operating during and after the COVID-19 pandemic.
Get a first glimpse of how we are working with mines to ensure access to field operators and service engineers delivering control room livestreams, operational insights, process data and plant key performance indicators for remote miners.
Webinar: Drive Immediate Measurable & Immediate Results to your Bottom Line
Operating and maintaining large mobile capital equipment constitutes a large portion of a mine's operational expenses.  Wabtec's Digital Mine Collision Awareness Solutions and Asset Performance Management enables real-time monitoring of the operation and performance of heavy mobile mining equipment.  Learn how Miners can reduce maintenance costs and improve equipment reliability, effectiveness and asset life.  
Join this interactive webinar to understand our portfolio of solutions, recognize the impact of implementing our solutions on site and recent advances with our technologies.  This informative session will provide an opportunity to learn, see and engage in the future of Digital Mine.
Webinar: Pioneering Collision Awareness Technologies
Mining has always been seen as a risky business, whether undertaken above ground or deep beneath the earth's surface.  However, thanks to a combination of government regulations and a concerted industry effort by mining companies and Original Equipment Manufacturers (OEMs), further enabled by cutting-edge technology, it's becoming a lot safer.
Join this interactive webinar to see a live demonstration of Wabtec's Digital Mine Collision Awareness Solution suite. This informative session will provide an opportunity to learn see and engage in the future of Digital Mine.
Resources
Product Downloads
Contact Us
Wabtec Digital Mine
SALES & SUPPORT
Wabtec Corporation
500 W. Monroe Street
Chicago, IL 60661 - USA

U.S. toll-free #
(800) 285-6545