Wabtec is the market leader in fully automated, fast-connecting, ferry charging systems. The FerryCHARGER is the interface between the terminal's substation and the RoPax, RoRo-ferry, or water taxi. According to local requirements, our FerryCHARGER solution compensates vessel movement and a wide tidal range. The system offers high and low voltage as well as AC and DC charging power.
For manually connected land-power supply systems, Wabtec offers ShoreCONNECT systems which fully meet IEC requirements to transfer up to 20 MVA.
Bow-type
Tower-type
Side-Panto
Ramp-type
Panto-type
Versions
0,5 to 11,5 MW Power transfer
Low and high voltage versions
AC or DC versions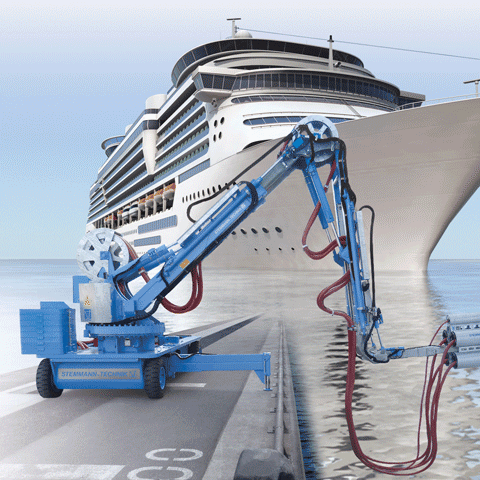 Flexible customized shore power solutions for reliable reduction of emissions in the maritime sector
Contact Us
Wabtec Maritime Solutions
Sales & Support
For the fastest response time, please fill out the contact form.