Digital Mine
Accelerating the future of Mining
With a combination of advanced software, models, analytics, and solutions, we're helping miners improve efficiency and productivity while enabling safer mining practices.
Wabtec's Digital Mine is at the forefront of the digital transformation of the mining ecosystem. 
We create solutions that connect people, processes, equipment and technology to improve safety, recovery and productivity across our customers' value chain.  Mining safety is at the forefront whether it's through proximity detection or pro-actively alerting an operator of a potential Collision Avoidance Scenario. 
The mining industry has grown substantially in complexity, causing mining organizations to struggle to maintain profitability as ore grades continue to decline, skilled labor becomes harder to find, and equipment begins to age and fail. This has caused many operations to invest more heavily in operational technology (OT) and in information technology (IT) as a first step to digitization. Yet without the proper connection between OT and IT, these investments can create more silos for data to hide in and an even more disconnected workforce. In order for a mining organization to address these issues to better streamline operations and boost productivity, it will require the adoption of a complete digital industrial transformation.
Download Infographic
Frequently Asked Questions
Frequently Asked Questions
During our own digital transformation process, we quickly realized we couldn't undertake the journey completely on our own. Wabtec Digital Mine has an open-innovation partner ecosystem that spans mining markets and industrial outcomes. We pull from this ecosystem in providing solutions to address various customer problem statements, when combined with customer-specific technologies. Customer-side this could include SCADA, DCS, CMMS/EAM, sensors, process historian, and so forth. Solution-side this could include edge computing, APM (on-premise or cloud), field-based monitoring, data lake, big data visualization, fiber optic sensors, water-based and geological sensors, InSAR, LIDAR, etc. (some as a Wabtec ecosystem, others as customer. Our partner program now features a co-innovation model that not only includes resellers and distributors, but also includes Partner Ecosystem leading technology partners, independent software vendors (ISVs), and thousands of developers.
Wabtec Digital Mine has deep experience developing, deploying, and managing the solutions across a range of highly regulated and conservative industries. We understand that industrial companies need assurance that their critical data assets are protected and overall risk is reduced. And we are convinced that the cloud approach offers both the best way to develop and deploy applications faster and more cost effectively. It's also the best way to secure and manage these solutions – in order to isolate, encrypt, store, and protect the data they generate and process
The Digital Mine team has a series of Subject Matter Experts combined with the use of data analytics to support ongoing asset and process optimization which will result in increased productivity and failures prevention. The data analytics, applied over various projects, will used data from multiple sources to provide real-time decision support, and to predict and optimize operational performance. In terms of asset management, the data analytics will assist in predicting emerging equipment failures, assessing remaining useful life and will support the development of optimized maintenance strategies driving continuous improvement and cost reduction. In relation to plant performance, it will be used to monitor plant performance and optimization across all mining circuits
Data analytics in our view are broader terms used for asset management and operation optimization specifically for decision support system and prediction of events (both for process and equipment) to improve operation performance. Like operation optimization, asset management analytics, if specific analytics are non-existent, can be developed by Wabtec's Digital Mine or the client to satisfy unique requirements.
Wabtec's Digital Mine has an established project delivery team, around the globe, with many years of collective experience. We utilize the Digital Program management team established, in your region, as the core resource to deliver to your particular project. The core team will be supported by subject matter experts, product management and software engineers from any of our global resource centers as required.
Delivering Mining Domain Expertise
125+

Years of mining experience

With 125+ years of mining experience, Wabtec Digital Mine has deep expertise in the mining industry. Our solutions are catered specifically to meet your business objectives in a productive and an efficient manner.
Long legacy of success
360+

Million hours of collision awareness operations

With 360+ million hours of operations success, Digital Mine has installed CAS solutions at 40+ sites during the span of 15 Years.
Remote Monitoring
7K+

Mining assets monitored around the globe

Our Industrial Managed Service teams monitors over 7000+ assets allowing our customers to save money in real time with Digital Twin technology and Industrial Managed Service capabilities.
Digital Twins
1K+

Digital Twins for the Mining Industry

Digital Mine combines the physical and analytical world by monitoring 600+ fixed assets and 400+ mobile assets allowing mining customers to respond swiftly to change while improving mining business operations.
Success Stories
Wabtec in the News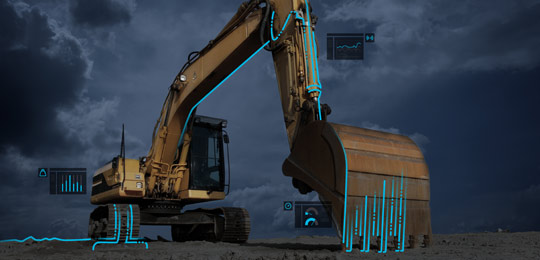 Learn how Pioneering collision awareness technology enables safer mining practices
Mining has always been seen as a risky business, whether undertaken above ground or deep beneath the earth's surface. But, thanks to a combination of government regulation in South Africa and a concerted industry effort by mining companies and original equipment manufacturers (OEMs), further enabled by cutting-edge technology, it's becoming a lot safer.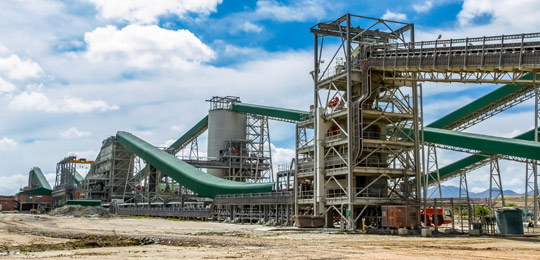 Wabtec Collaborates with HiFi to bring Advanced Sensing & Monitoring solutions for Mining
Wabtec's Digital Mine is collaborating with Calgary-based Hifi Engineering to enhance digital technologies that monitor asset health to predict and prevent failures at mine sites. By incorporating Hifi's leading-edge fiber optic sensing technologies with Wabtec's Digital Mine solutions, mine operators can monitor the integrity of critical pipeline assets used to transport ore more efficiently, over long distances, and through environmentally sensitive areas.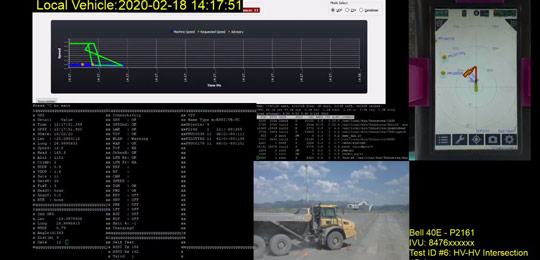 Wabtec's Digital Mine advances towards Level 8 and Level 9 Intervention Controls
In order to address the significant challenges in achieving a level 9 – compliant CAS system, Wabtec Digital Mine has developed proprietary software algorithms that are able to interpret and anticipate the complex scenarios presented during normal mining operations. This enables the Wabtec systems to operate seamlessly with the operator.
Contact Us
Wabtec Digital Mine
SALES & SUPPORT
Wabtec Corporation
500 W. Monroe Street
Chicago, IL 60661 - USA

U.S. toll-free #
(800) 285-6545