Collision Awareness (CAS)
Leverage Wabtec's CAS Generation 3 solution to partner with you towards your zero harm objectives whilst maximizing productivity by protecting you people, equipment and infrastructure from vehicle interactions risks. Our vision is one where every person makes it home safely. The all-new CAS Generation 3 solution is changing the game by delivering the highest performing solution in the market that will support your zero harm objectives whilst enhancing your productivity outcomes.
Quick Statistic: An improvement in safety equates to a 10% reduction in lives lost and 20% decrease in injuries within Mining
Wabtec's CAS Generation 3 solution is a revolutionary solution for improving safety in the mining industry. It uses advanced sensors and algorithms to detect the presence of other vehicles and hazards on the mining site and provides real-time alerts to operators to help them avoid collisions. This technology can help to prevent accidents and injuries, as well as damage to equipment and facilities. In addition, it provides valuable data and analytics that can be used to identify potential hazards and take steps to address them.
VALUE
Game-changing performance & user experience
Simple user interface with context-based voice advisory of threats and expected response
The only solutions to support L7-L9 controls at all speeds
Complies with EMESRT, ICMM & Minerals Council
Very high accuracy sensing significantly reduces nuisance alarms in normal operations
The only solution in the market with real-time health monitoring
Web-based reporting & analytics platform that enables you to make data driven decisions
Platform supports integrated productivity and efficiency solutions
Reduce critical vehicle interaction risk
Reputation for excellence with 15 years of operations - 0 fatalities, 0 unreported events
BENEFITS
Proven technology that sets the standards for workplace safety & facilitates "zero-harm" objectives


Protect Vehicles & Equipment


Protect Against Loss of Control


Lower Total Cost of Ownership

Accelerate Zero-Harm Objectives

High Reliability Platform
FEATURES
Fully configurable and adaptable to site-specific requirements

Smart Rules & Intelligence

Remote Monitoring & Troubleshooting

360-Degree Situational Awareness

Ultra-High Accuracy Sensing




Critical Vehicle Interaction Threat Advisories




Smart L9 Intervention Controls
OUTCOMES
Customer Value Delivered
CAS Generation 3 alerted Haul Truck operator of approaching grader on off-side blind spot using clear voice alert ("Grader – Right") potentially preventing a collision - Australian large cap coal miner
Haul Truck operator reports unexpected CAS alerts from safe-passing due to poor haul road maintenance in wet weather conditions resulting in narrowing of the haul road and reduced haul truck passing gap - Australian large cap coal miner
CAS Generation 3 analytics identified machine operators working outside standard mine site procedures allowing change in risky behavior - Australian large cap coal miner
SUCCESS STORIES
Our customers are behind the most forward-looking progress in mining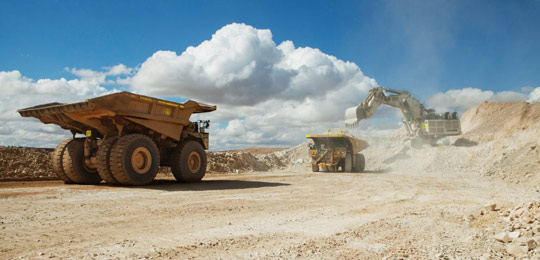 Technology intervenes to prevent mine fleet traffic incidents
Mine sites are governed by rigorous safety procedures and policies, but even so, with employees both on foot and often necessarily driving light vehicles in the vicinity of hydraulic shovels and excavators, haul trucks, mobile drills and dozers, accidents and SPIs occur.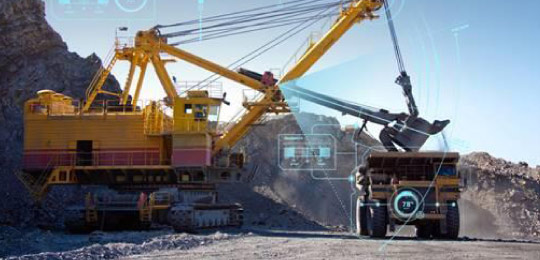 Head of the CAS
BHP, the world's leading mining operator, is no stranger to Wabtec's Digital Mining solutions. We've partnered with them successfully around the world, most recently in Australia, where they've seen the safety benefits of our CAS solution in action. Now they want that same 'best-in-class' safety system fitted to their extensive fleet in their Escondida mine in northern Chile, the world's largest copper mine.
Contact Us
Start your digital mine journey
SALES & SUPPORT
Asia Pacific
dmt [dot] apac [at] wabtec [dot] com
Latin America
dmt [dot] latam [at] wabtec [dot] com
North America
dmt [dot] nam [at] wabtec [dot] com
Europe, Middle East & Africa
dmt [dot] emea [at] wabtec [dot] com