September 2023
A Strategic Approach to Safety
Changing process, culture, and structure
Cândido Lima shares how he's worked with leaders in Contagem to prevent injuries by focusing on culture and leadership.
Image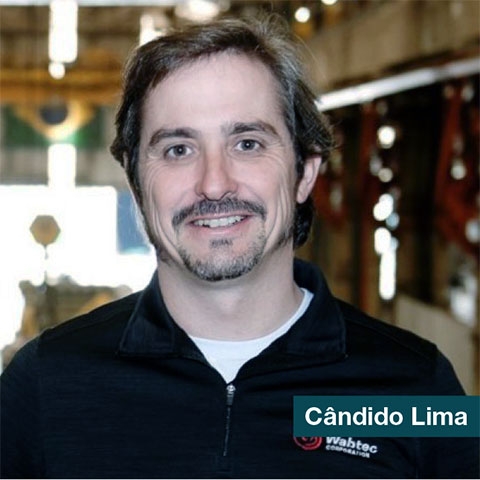 ---
Image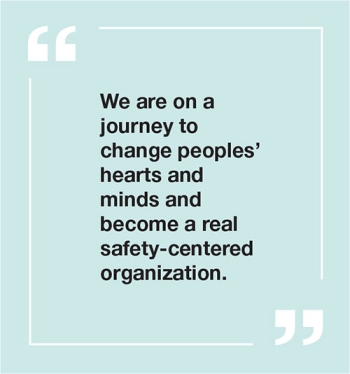 Since stepping into the role of Operations Director at Contagem two years ago, Cândido Lima has worked with his team to bring the injury rate down to zero. Here, he discusses the cultural shift the team has made and how we can all apply the practices in our work.
Addressing problems from all angles
Cândido and his team are committed to holistic improvements to safety, and they think the people side of things is most important. "We are on a journey to change peoples' hearts and minds and become a real safety-centered organization," he says.
He thinks the low-hanging fruit comes from encouraging the right habits and a commitment to doing the right thing every time. "More than 90% of accidents come from performing the wrong behavior," he says. "The journey the team is on is to make people think differently, seeing that safety depends on us doing the right thing all the time, even if it's harder to do."
Safety starts with leaders
To build this culture of safety, Cândido takes his role as a leader very seriously, and expects others to do the same. "The first step in making these changes comes from the leader. If the leader doesn't have the safety culture in their head, neither will the organization," he says.
Image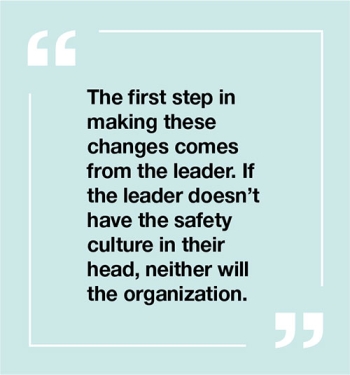 But Cândido knows that there are leaders all throughout the organization. With the Safety Star program, employees who routinely show excellence with safety are recognized so other employees can model themselves after their safety habits. "We have 11 Safety Star employees who we've seen doing everything right," he says. "Of course, we strive to have all 300 employees be Safety Stars someday."
Staying diligent
Cândido has also worked on new safety processes with his team, which could be replicated at Wabtec facilities around the globe. "In my daily operations with the team, we start the day talking about safety," he says. "Our daily safety discussions are one of the most important things we do. Our actions and routines we do put safety at the front of people's minds."
Cândido's team also does thorough monthly evaluations of risks, processes, and equipment. "Every month we take a safety walk. So, me and my staff take some time to walk around the shop doing strict observations," he says. The point is to look at things with fresh eyes and consider where risk could be averted at the process level. "We're finding out how people are working and how team members are working with the tools that they are using."
And the team continues to evaluate processes by tracking metrics to ensure their new ideas actually make their procedures safer. He says, "Our guys that develop our safety processes in Brazil use analytics that make it faster and easier to evaluate a certain process's regional and global viability. This is very important in a region as big as Brazil."
Image
Spreading the word
Image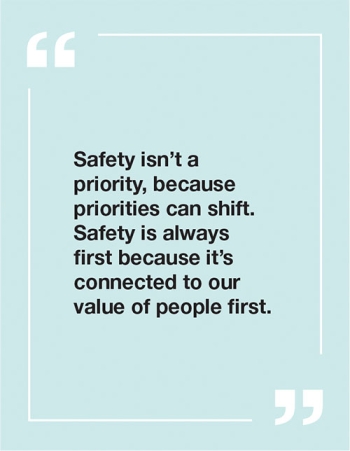 To continuously improve safety and keep learning, the Contagem EHS team works with other global teams to compare strategies. Cândido says, "Our local EHS teams have meetings with teams around the globe. We recently had a meeting with the Kazakhstan team to show them our new safety processes and explain how our Pulse Program works in Brazil." And when one team sees a good idea, they move quickly to share it. Cândido says, "The global EHS teams are working with us to improve our hearts and minds program, and you might start seeing it implemented in other regions, too."
What it takes to be safe
Cândido is proud of his record on safety, and he thinks his team's commitment to safety first is to thank. "Safety isn't a priority, because priorities can shift. Safety is always first because it's connected to our value of people first," he says. "Because it's most important for us to know that everyone is coming in, going to work, and going back home safe." And we can all promote safety when we emphasize it from all angles. "Leadership is important, recognition is important, and it's important to have different programs and approaches to touch not only the minds, but the hearts too. It's a combination of all these levels that improves things for a team."
Image