DC Locomotives (C21-C25EMP)
Leverages a rich history of 7FDL diesel-engine performance coupled with microprocessor control
The "C Series" locomotives are designed for low weight per axle and configurable horsepower.
The 7FDL12 cylinders/EFI/ turbocharged engine and the BrightStar Micro Processor Control System with traction-motors temperature control provides high performance and reliability. The 7FDL engine is proven in operations at very high altitudes, above 4,000 meters, and temperatures from -50 ° C to + 50 ° C, withstanding highly cyclic thermal loads.
Product Details
Light Weight DC Locomotives (C21-C25EMP)
Product Specifics
Engine: 7FDL12 up to 3300 GHP/2300 to 3000 THP @ 1050 rpm
Power Transmission: AC-DC /BrightStar Control System
Electronic Air Brake System
Starting/Continuous Tractive Effort: (STE) 32,000, (CTE) 26,500 kgf
Dynamic Braking Effort (DBE): 22,400 kgf (peak)
Axle loading/arrangement: 16 - 20 mt, C-C
Fuel Capacity: 4500 - 6000 liters usable
Gauge: 1.00 – 1.676 meter
Qualitative Benefits
Low weight per axle with 12 cylinders/medium speed engine
Extended overhaul intervals compared with similar lightweight locomotives
Lower-horsepower deration at high altitude.
Designed to operate on sharp curves and to meet tight tunnel clearances.
Low operational costs, high availability and reliability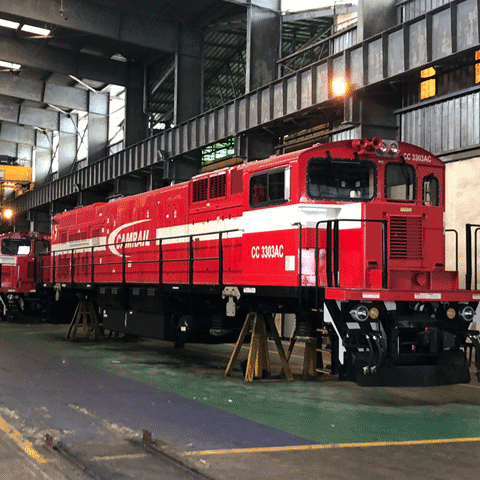 Developed to replace and enhance the C20EMP series with Wabtec's AC six-axle control.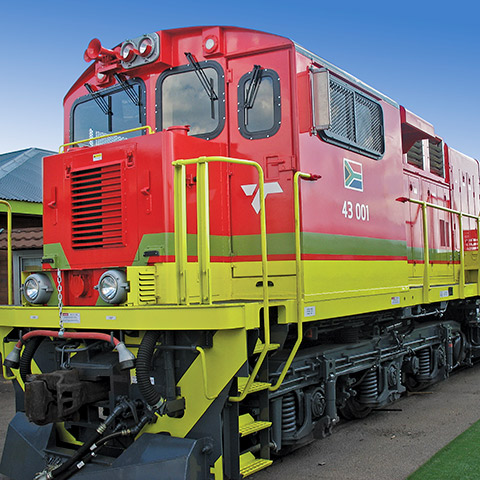 Designed for higher pulling capacity to support lighter axle-load applications and incorporates all AC technology for heavy haul operation.
Contact Us
Wabtec Locomotive