What's New in RailConnect™ Transportation Management: Q4'2021 Release Highlights
Image
By Andrew Parker, Senior Director, Rail Solutions at Wabtec
---
The latest release of RailConnect Transportation Management includes performance enhancements, new capabilities, and fixes to customer-reported issues.  Here are a few highlights of the new functionality and enhancements:
RailConnect TMS:
Advanced intelligent automation through a Crew Calling API that connects TMS train crews to an external Crew Calling system that assigns crews to trains. Benefits: Crew requirements only need to be entered/generated once and that data will then be propagated to RailConnect TMS and other systems, saving time and increasing productivity. The crew data will automatically be stored in TMS for historical reporting and analysis by stations, actions/events, and date/time. In addition, for railroads using mCrew, crews will only see the trains to which they are assigned, saving time and increasing personal efficiency.
Increased performance of car order screens. We corrected the slowness that some railroads experienced when searching for railcars by Want Date, Car Initial and Number. Benefits: Saves time and improves system performance.
More Data & Insights: 15 new files, that make the RMS Rate Database, were added to the Data Warehouse Process.
Automation to Write Remove from Embargo (REMB) Automatically: Previously, in order to allow the train movement, railroads had to enter a permit number in the Embargo Hold screen for embargoed equipment. However, in many cases the permit number was part of the EDI 404/417 messages that were used to accept the car in interchange. Now, when a 404/417 message with the permit number is applied to a railcar, the event to Remove From Embargo Hold (REMB) will automatically be applied to the car. Benefits: This change automates the release from embargo hold when the data to allow it is available within the 404/417 message.
Added a Button to Create a Customer Master from the CIF Master File:  A new F6=Create Customer option has been added to the CIF details screen. Taking this option opens a window where the Patron Code (9, 3) can be entered. Upon saving the record, a customer master is created with the following data copied from the CIF: Address taken from the physical address), City, State, ZIP, Country, and CIF Number. Benefits: This change allows for a more accurate and complete Customer Master record. As the industry moves to more and more standardized industry data, this new feature allows you to create and merge customer data based on the industry CIF record.
RailConnect 2.0 (RC2):
New Visualizations: Several different "Cars on Scheduled Trains" views have been added to Visual Yard. RC2 Visual Yard now provides several ways to view or interact with cars that are assigned to train events, such as pulls, placements, arrivals, and departures. In addition to the different methods of interaction, RC2 Visual Yard also provides summary views of trains preparing to perform work within a given area of your current view. For example, you can view how many cars and trains have scheduled events, or you can review summaries by individual stations. Benefits: These new views make it easy to view and understand cars by tracks and/or trains/jobs broken down by which train/job event each car is assigned to. For example, you may view if cars are departing or arriving into the yard, are being picked up/pulled from customer siding, or are being placed at the customer.
Image
Image
mCrew:
User Preferences: New preference fields (default printer, email addresses, and report types) have been added to allow a user to set their default options per device. In addition, new preference fields have been added to allow a user to show or hide empty stations and/or tracks. Benefit: These enhancements save crews time and effort.

Locate Cars from Sync Error Screen: Added the ability to click on a sync error and take the user directly to the train, work list, or equipment from the sync error screen. Benefit: This enhancement will save the user time of looking through the application to try and resolve sync errors.

Hazardous Information Display: Improved the order in which the current hazardous information is displayed. Benefit: This enhancement will align the information with more industry standard practices.

Car Identification on All Pop-Ups: Added the equipment Initial and Number to all pop-up screens. Benefit: This enhancement will ensure the user always knows what equipment the pop-up is for.
Additional Documentation:
If you have questions or require additional assistance, please email to our Services Team at: RailConnect [dot] Support [at] wabtec [dot] com
---
Image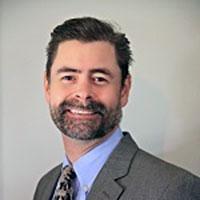 Andrew Parker leads the Rail Product Solutions and Industry Consulting group for the RailConnect portfolio at Wabtec. In this role, Andrew is recognized as an expert in the field and plays a vital role as an interface between the product lines and the industry. Andrew has 24 years of experience in the rail industry where he has lead teams in Support, Services and Product Management. Andrew joined Wabtec in 1998 and has lead implementations and solutions architecture for TMS, RMS, mCrew, RVP, and eBOL. Andrew works hard to ensure that our products are constantly updated with timely, critical and high-quality improvements that provide benefit and value to our users.